'DO BUSINESS' NETWORK - CHRISTMAS 2021.
About this event
DATE & TIME: Thursday, 9th December - 10:00-12:15
Wow! What can we say about our first physical meeting. Great to be back at Beamish Museum. Booking is now open for our final meeting of 2021.
10:00 - Arrival at main entrance and all walk (period transport for those who prefer it) to the Welfare Hall for tea/coffee and bacon butties (if you have any dietary requirements please let us know) and brief welcome from Melanie and Liz. Catering staff will set up in advance and then depart to minimise their risk. Welfare Hall will need to remain open to the public during this time and side doors to be left open to increase air flow. Some deck chairs will be put up outside if the weather is fair for those wishing to bring their dog.
11:00 - Walk to the 1900s Town where Matthew will deliver a brief talk about how the museum has diversified its retail offer during the pandemic. If wet this may need to be held under the bandstand in Town Park or in the Masonic Hall (tbc). Following this members would then enjoy a look around the Town and have an opportunity to do some early Christmas shopping at the market stall, in the bakery, chemist, sweet shop etc.
12:15 - all meet outside the park gates and walk back up to the entrance (if members prefer to use the period transport they would of course be free to do so).
Please note that numbers are limited (if the meeting is booked out, we will start a reserve list - if you book and cannot attend, please let us know asap so we can allocate your ticket to someone else - we know, from previous experiences, that numbers for Beamish Museum are always high and we sell out very quickly). We suggest that you need to wear appropriate clothing for the weather plus sturdy, comfortable shoes.
This meeting is primarily for DBN Members, but we have released a small number of tickets for non-members - there is charge of £10 per ticket (limited to ONE person per non-member company). The payment is to cover your breakfast charge.
Any issues with booking your ticket? Drop us an email to connect@dobusinessnetwork.com and we can help you out.
Statement from the Museum: "At Beamish Museum the safety of our visitors, staff and volunteers always comes first and, effective from Tuesday, 30th November, it will be compulsory for visitors, staff and volunteers to wear face coverings in shops and on public transport (unless exempt). We request that masks are worn within all of our indoor exhibits and on board our transport."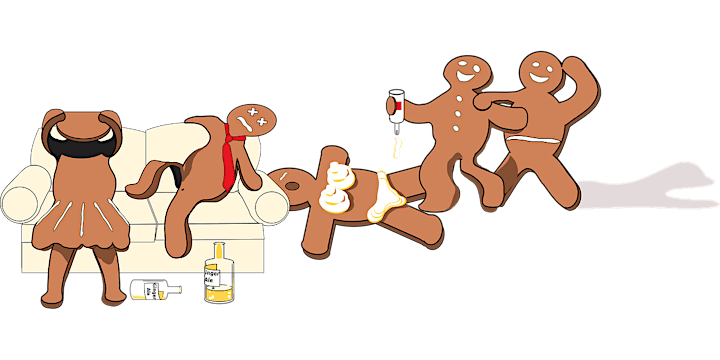 Organiser of 'DO BUSINESS' NETWORK - A LIVE NETWORKING MEETING - CHRISTMAS 2021!