Event Information
Refund policy
Contact the organiser to request a refund.
Eventbrite's fee is nonrefundable.
A conference exploring the misunderstanding of the nature of gender dysphoria and its impact on public policy for children & young people.
About this event
James Kirkup a journalist wrote ' During a Westminster career which began as a junior Commons researcher 25 years ago, I have never encountered a movement that has spread so swiftly and successfully, and has so fiercely rejected any challenge to its orthodoxy'.
Do not adjust your set
This  conference, which has as its main focus gender dysphoria in children and adolescents, takes its title from a slogan popular in the sixties. In those days, if your television wasn't working and the fault was  in the broadcast,  a notice would be displayed on the TV screen saying 'Do not adjust your set, there is a fault in the signal'. So the message was:  do not adjust your mind there is something wrong with the world.   
 The sudden rapid growth in NHSE referral rates of children and adolescents suffering from gender dysphoria from  50 (in 2011) to 2700 in 2019-2020, the sudden switch-over from the majority being natal males to being natal females, needs to be understood on various levels. Many gender services for children and young people have, through an oversimplified and 'affirmative' approach, seriously mismanaged this complex problem resulting in poor care. And we need to understand this better.  
 This conference aims to bring together  a number of different perspectives   (clinical, institutional, sociological, philosophical) so that we can deepen our understanding of this complex phenomenon .  
 Disturbance  arising from  the relation of child to her/his sexual body (gender dysphoria) has  been conflated with 'being transgender' and this one stop 'solution' has been very unhelpful.  There are  many pathways to gender dysphoria in children and adolescents  - the following are common: 
Internalised homophobia- that is children attracted to others of the same sex can come to think of  themselves as 'really' being a different gender. This is frequently the case where homophobia dominates  the social context (parents, peers etc.) This  homophobia can then be internalised as hatred of the sexual body. 
Boys exposed to very violent versions of masculinity come to equate masculinity with that violence and seek an escape from their gendered body
Many girls  are aware (sometimes consciously, sometimes  not) of an increasing misogynistic  elements in society and as a result come to loathe their female bodies, and seek escape through transitioning to male.
These are only examples of complex situations  ( in any individual  there are many factors which act in consort)  but they serve to illustrate a point that is central to the theme of this conference : young people who suffer  with gender dsyphoria should not be immediately affirmed as being transgender and rapidly placed on a medical/surgical pathway which can have   damaging irreparable   consequences. It is vital to  first explore in order to come to  understand how the young person came to this position,   before taking any action  
 A major problem of the so called 'affirmative approach' resides in its tendency to misunderstand children who are unwilling/unable to conform to gender stereotypes (eg a girl may wish to be more masculine, may dislike 'girlish' clothes), as being Transgender.  This position acts to support such gender stereotyping with very unfortunate consequences. This has been recognised by the recent change of advice to UK schools .
 As opposed to such gender fixity the speakers at this conference all support individual freedom to express her/his gender identity in their own personal way, and to feel free to resist the  pressure to conform  to fixed notions of what it is to be a man or a woman.  
 We believe that in very many situations and with appropriate support   young people can be supported to express more freely their gender and sexual identity without recourse to medical and surgical intervention. 
 It is necessary however to be mindful of a context in which the conference and the speakers can be misunderstood or even misrepresented as being 'transphobic'. All speakers wish to assert that they are totally opposed to discrimination against transgender people. Nor do we  believe that transitioning is never the right solution, but we do think that in the case of children,  a more careful and thoughtful approach is needed.  
zoom will be sent closer to date of conference with live Q and A
Do Not Adjust Your Set:
Sex, Gender and Public Policy
9-00 Welcoming remarks and introduction David Bell
9. 15 The Growth of Transgender as an Ideological Force This will examine the remarkable growth of the trans agenda from a number of perspectives
Chair Prof David Pilgrim
a) contextual approach to evidence and research Dr Heather Brunskell Evans
B) Institutional and professional capture Ms Julie Bindel
10-45 discussion
11-15 Philosophical and sociological perspectives
Chair Dr David Bell
a) The Curate's Egg of Identity Politics: A Critical Realist Examination Professor David Pilgrim
b) A Socio- cultural perspective- Dr Michael Biggs
12- 15 Discussion
12-45 Break
1-15 Clinical Perspectives
chair Dr David Bell
a) Transgender in Children a Psychoanalytic Perspective
Lisa Marchiano
b) A Different model of clinical engagement with children suffering from gender dysphoria -
Marcus Evans and Susan Evans
2-15 Discussion
2.45 Feminist perspectives
Chair Susan Williams
a) Ideology and academia
Professor Selina Todd
b) Transgender and the erosion of woman's rights : a perspective from India
Ms Vaishnavi Sundar
c) The personal and the political
Ziggy Melamed
4-15 Discussion
4-45 Break
5-00 The significance of the Judicial Review
Chair David Morgan
A discussion with David Bell and Sophie Kemp legal expert in Public Law.
5-30 Final Plenary with panelists
6-00 Close
Dr David Bell
Consultant Psychiatrist and former President of the British Psychoanalytic Society. He has just retired from the Tavistock where he led a unit for complex/enduring  psychological disorders . He has been deeply involved in thinking about Gender Dysphoria in children since  his  2018 report on GIDS.  This report,  submitted in is role  as staff representative on the council of Governors of the Trust, raised very serious concerns about the service many of which are  echoed in the recent Judicial Review. He is one of the UK's leading psychiatric experts in asylum and immigration.
Dr Heather Brunskell-Evans
Academic philosopher and Foucault Scholar. She is extremely troubled by the trans politicisation of childhood. She analyses how the Tavistock has been led to believe medicalising children is not only reasonable but ethical  
Julie Bindel
Investigative journalist, author and feminist campaigner. She has been a target of extreme transgender activists and their allies since 2004.
Prof David Pilgrim
Honorary Professor of Health and Social Policy, University of Liverpool and Visiting Professor of Clinical Psychology University of Southampton. His recent books included Critical Realism for Psychologists and Child Sexual Abuse: Moral Panic or State of Denial? Currently he is writing a book in identity politics.
Dr Michael Biggs
Associate Professor of Sociology at the University of Oxford and Fellow of St Cross College. His research focuses on social movement and collective protest, from strike waves in the 19th century to transgenderism in the 21st century.
Selina Todd 
Professor of Modern History at Oxford University. Her research focuses on working-class women.
Lisa  Marchiano
Writer and Jungian analyst in private practice in Philadelphia, Pennsylvania. She has worked with parents of gender dysphoric youth, gender dysphoric and trans identified young adults, and detransitioners. Her writings on gender have appeared in Quillette and Psychological Perspectives. She has contributed chapters to several books on the topic of gender and has presented nationally and internationally on the subject as well. Lisa is the cohost of the popular podcast This Jungian Life and teaches at the C.G. Jung Institute of Philadelphia. Her book Motherhood: Facing and Finding Yourself will be published by Sounds True in May, 2021. 
Susan Evans
A psychoanalytic psychotherapist. She trained as a general and then psychiatric nurse and worked for nearly 40 years in the NHS, in a variety of mental health services  including the national gender identity service for children. She now has a private practice in South -East London. She is a member of the British Psychotherapy Foundation, the London Psychoanalytic Psychotherapy Service, and is registered with the British Psychoanalytic Council. Susan was the original complainant with Mrs A   in the judicial review, before handing over to Keira Bell, on February 2020,  but remained a witness in the case. 
Marcus Evans
Psychoanalyst with the British Psychoanalytical Society . He worked as a nurse in mental health services and as an adult psychotherapist in the NHS for forty years. For several years he was clinical lead of the Adult and Adolescent Departments at the Tavistock & Portman NHS Foundation Trust and head of nursing in the Trust for 20 years.  He is the author of Making Room for Madness in Mental Health and Psychoanalytic Thinking in Mental Health Settings. He resigned as Governor from the Tavistock Board of Governors over the management of the GIDS in February  2019, and acted as a witness in the case. He resigned as Governor from the Tavistock Board of Governors over the management of the GIDS in February  2019, and acted as a witness in the case. 
Susan Matthews
writes on histories of sex, gender and gender identity. She campaigns for better care for children and young people with gender dysphoria. 
Vaishnavi Sundar
Writer, filmmaker and women's rights activist based from Chennai, the south of India. Her film 'But what was she wearing?', India's only investigative documentary on workplace sexual harassment, was cancelled from screening due to her "transphobic views. During lockdown, amid further cancellations and COVID fears, she made a 4-part documentary series on the rise of gender identity ideology around the world, and its adverse effects on women and girls from developing countries.
Ziggy Melamed
A life-long left-wing and anti-capitalist activist. She is currently working for the NHS in Women's Health. She has become increasingly engaged with feminist politics in recent years.
Sophie Kemp
A partner in Kingsley Napley's public law team, specialising in judicial review and public inquiries.
David Morgan
Psychoanalyst. Fellow of British Psychoanalytic Society. BPA and BPF .Chair Political Minds. Editor "The Unconscious in Political and Social Life" and "A Deeper Cut.Further Explorations". He in private practice and also provides a service for whistlebowers and other victims of social injustice.
Zoom information will sent out closer to event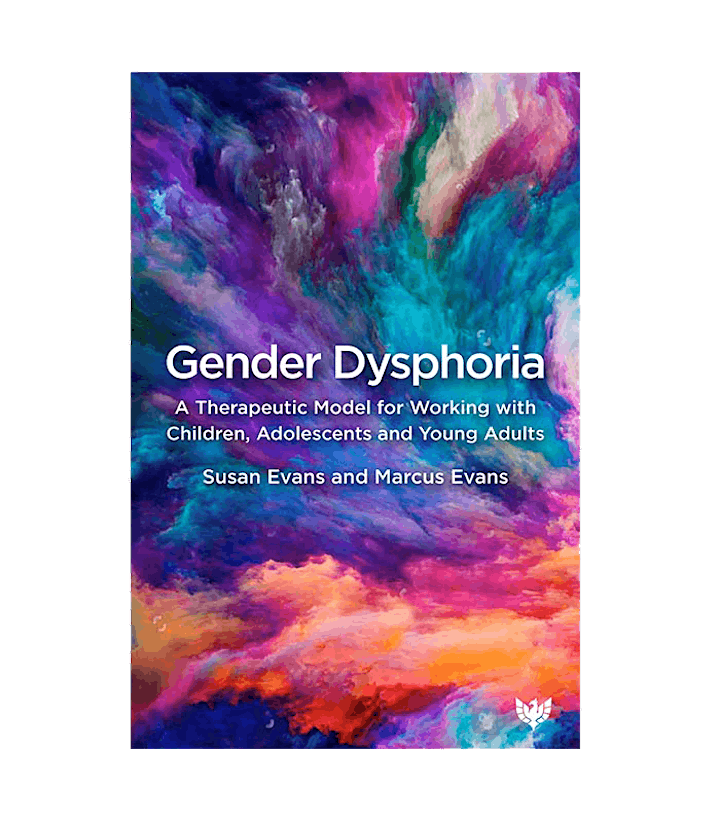 Date and time
Location
Refund policy
Contact the organiser to request a refund.
Eventbrite's fee is nonrefundable.