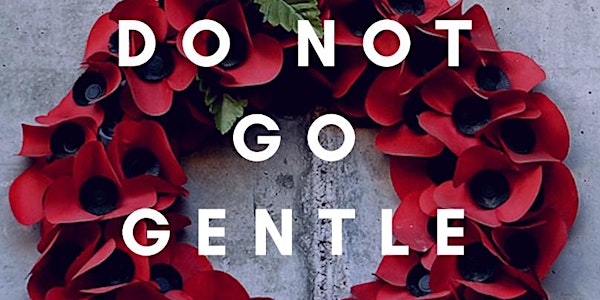 Do not go gentle: Concert for Remembrance with the Chamber Choir of London
The Chamber Choir of London, directed by Dominic Ellis-Peckham, perform with a youth choir of the best young singers from the Oxford area.
About this event
Inspirational choral conductor Dominic Ellis-Peckham directs a reflective programme of choral music for Remembrance with the acclaimed Chamber Choir of London. Joining the choir are the best young singers from St Edward's School, Headington School, St Helen's and St Katharine's School, Magdalen College School, Didcot Girls School, St Birinus School, John Mason School and Radley College.
Chamber Choir of London brings together the finest consort singers, performing a broad variety of repertoire. This ground-breaking ensemble is committed to world-class performances, recordings and collaborations with some of the world's leading musicians, festivals and innovators.
"Soaring" and "profoundly moving" Daily Telegraph - Peter Stanford
"A great addition to choral life" Fiona Maddocks, The Guardian
Organiser of Do not go gentle: Concert for Remembrance with the Chamber Choir of London