Event Information
Refund Policy
Contact the organiser to request a refund.
Eventbrite's fee is nonrefundable.
A workshop to help you start moving from procrastination into meaningful action!
About this Event
Why should I come?
Is this you? You find yourself
- worrying about the reasons why something isn't going to work
- writing lists endlessly without doing anything on them
- talking about stuff you want to do but never doing it
Well, what if I told you there's something you can do to change this? As a serial procrastinator, I've always found goal setting a nice to do vs something I then need to take action on. So what changed? Simple...I put my inner kid's brain on and relooked at goals from his position. It's been lifechanging.
And now, I want to share these tools with you.
Welcome to Do Now, Panic Later.
What can I expect?
Over the course of 2.5 hours, we'll work through an intereactive experience where you'll learn how to
- give yourself the integral motivation you personally need to take action
- let go of the b*llshit in your head that's stopping you
- reframe "success" so you enjoy the ride more
Who's Josh and Big Kid At Work?
You wouldn't know it if you met me, but since the age of 10, I have been crippled with a fear of failure and not feeling good enough.
And in spite of a lot of personal development work over a decade or so, it took COVID and spending an abnormal amount of time with my kids for things to really shift...
I realised that there is so much more we can learn from kids than they can from us. Curiosity, bravery, creativity, honesty, being in the moment. These are all qualities that fulfilment and success are underpinned by and whilst many of us adults struggle with mastering them, they come so easy to kids.
So, combining my years of work in the field of personal development with this insight, I have become my own guinea pig and through putting "Little Josh's" hat on, am transforming my life.
Big Kid At Work is a community, methodology and my personal mission to help you do the same.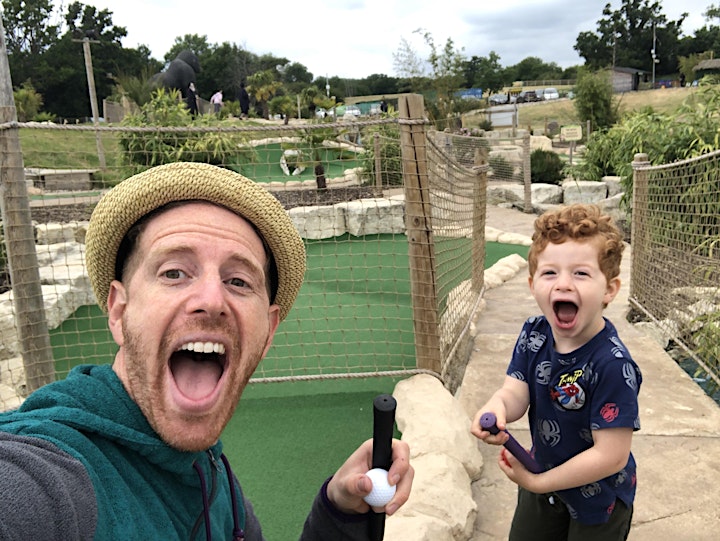 Date and Time
Location
Refund Policy
Contact the organiser to request a refund.
Eventbrite's fee is nonrefundable.