Book Launch: Theorising Civil Society Peacebuilding: The Practical Wisdom of Local Peace Practitioners in Northern Ireland, 1965-2015
About this event
This event, co-hosted by practitioners and academics, will report on new research which demonstrates the power of using local knowledge for peacebuilding.
A Panel will discuss and address how we can better use such knowledge to inform social policy, collaborate with academia to build more robust and nuanced theory, and finally to challenge, energize and inspire the next generation of civil society peacebuilders.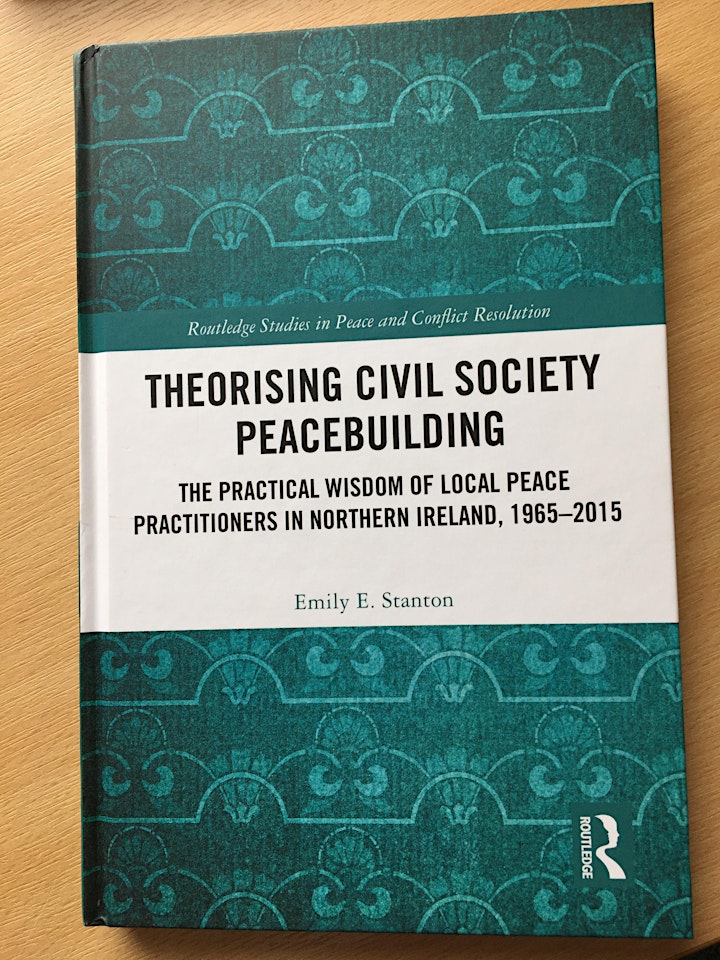 Organiser of Do We Listen and Learn from Local Peace Practitioners?
CRIS is a small dynamic education and peacebuilding organisation that has been in operation since 1982. The mission of CRIS is to be a leading agent of change in supporting whole school community approaches which contribute to shaping an inclusive, peaceful and safe society in Northern Ireland.