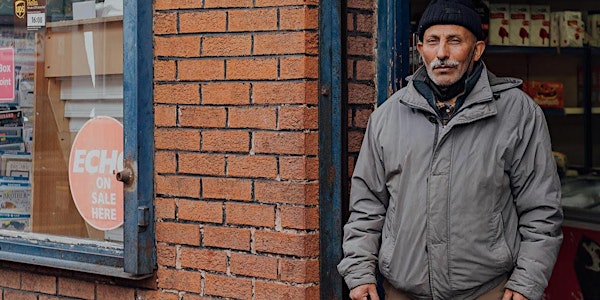 Do you have a story to share about Yemen.هل لديك قصة عن اليمن تشاركنا بها؟
Cross-generational conversation looking at Yemeni life through story-telling.
About this event
With Amina Atiq & Hassan Mahamdallie
Saturday 27 February
Saturday 6 March
Saturday 13 March
Time 1.00pm - 3.00pm
Open to all Yemeni Community & shared Yemeni experience
Register now- Online Via Zoom - Limited Places
Do you have a story to share about Yemen?
Looking for community, creativity and time to explore your stories and memories of Yemen?
Join our upcoming free writing workshops with Amina Atiq and Hassan Mahamdallie to look at Yemeni life and experiences through story-telling.
Open to poets, storytellers, playwrights however no writing experience is necessary and writers of all levels of experience are welcome.
Our purpose is to amplify the voices and stories of the unheard Yemeni community and to represent the individual and collective stories in our society. This includes non-Yemeni people who have lived and studied in Yemen and have a story to share.
In each workshop, participants will engage in different writing exercises provided by facilitators. We will be exploring visual and object prompts to help shape our stories. The themes will capture identity, belonging and cross-generational conversations.
We will write letters, poems, journal, plays or rants- or anything that inspires you. All participants will have the option to share their work- although not required. We will make time for supportive, positive feedback and share what has been written.
The workshops will be conducted via Zoom. You don't need an account to join, as we will provide a direct link. We are encouraging participants to join with audio & video for full participation (which is preferred but not required).
This project has been inspired by Broken Biscuits is a new one-woman show which takes place in a Yemeni household in Liverpool, exploring the conversation around British Identity and belonging. Written by Amina Atiq and directed by Hassan Mahamdallie.
Amina Atiq is award -winning for her active & community engagement work, Curious Minds Young Associate for and BBC Words First Finalist 19'. Currently, writing her first one-woman script, Broken Biscuits to explore her gran-mothers 1970s Yemeni- Scouse household to untangle what it means to be British. Last year she produced her first documentary, Unheard Voices, commissioned by DadaFest capturing the stories of Yemeni shopkeepers in Liverpool. A remote writer in residence with Queensland Poetry festival and Metal Southend.
Hassan Mahamdallie is a playwright, writer, activist and specialist in diversity and art. He is a former Director of the Muslim Institute and helps edit its journal Critical Muslim. He is the founder of theatre company Dervish Productions, whose mission is 'to amplify voices from the edge'. In 2019 he was the writer on Common Wealth Theatre's anti-arms trade production I Have Met the Enemy and the Enemy is Us. He is presently collaborating with Vital Xposure theatre on a new play White Pariahs, about the White working class women who crossed the colour line and forged relationships with the men of the Windrush Generation.
Supported by Art Council England & Lottery funded.