Location
Wallacespace Covent Garden
53 Parker Street
London
WC2B 5PT
United Kingdom
Looking to scale your business? This workshop looks at the RIGHT way to grow your business sustainably with ESG at the core.
About this event
If you are looking to scale your business, did you know that your business will be assessed according to ESG criteria in order to secure investment?
Join us on the 8th June, 2pm – 4.30pm to:
- Understand the core things you need to think about when looking to scale
- Learn to scale the RIGHT way
- Discover the commercial impact of putting ESG and Purpose at the core of your scale up strategy
Where: Wallacespace, Covent Garden, London, WC2B 5PT
About this Event
To prosper over time, every company must not only deliver financial performance, but also show how it makes a positive contribution to society. Without a sense of purpose, no company can achieve its full potential.
This event will introduce you to the 7 steps you can take to scale your business in a sustainable way; engaging your team to drive growth and positively impact your bottom line.
Listen, Learn, Network and get clearer on your next steps to take your business to the next level.
Out early bird tickets are now sold, but if you register now you can bring a guest for FREE!
Guest Speakers: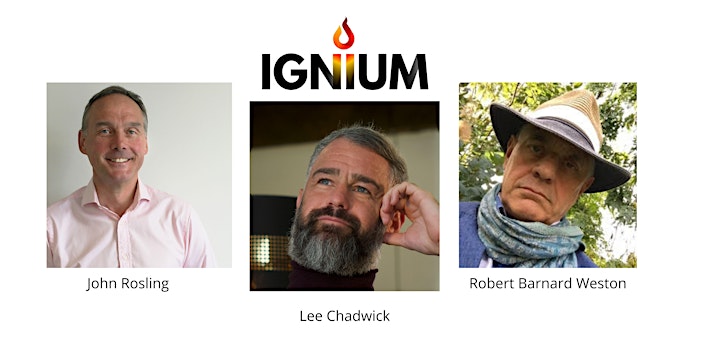 John Rosling of Contexis
John Rosling believes in the power of purpose to unlock the potential of people and organisations. Over a 30-year career spent in global corporations, he has observed that entrepreneurial leadership and effective strategy comes from clear purpose, executed with courage and integrity. His main interest in recent years has been working with University of Cambridge to pursue the 'holy grail' of measuring the impact of purpose and showing exactly how it drives performance in real businesses in real time. John is a guest business lecturer, a published author, has appeared widely on social media and has been a contributor to the Irish Times and to BBC Radio.
Robert Barnard Weston of Transform ESG
Preferring 'Yes' to 'No', Robert campaigns for things, not against them. He has co-launched the UK Farmers' Markets movement, a sustainability consultancy, a local community empowerment company, an industrial-scale composting enterprise, a local people-care and earth-care charity, an eco-artisan bakery company, the first eco-hotel in Bath, UK, and five children.In his consulting capacity, Robert has been involved in environmental and social responsibility strategy, culture change, education, training and communications since the late 1980s. He has published three books and many articles on the topic; spoken at, facilitated and chaired numerous conferences and seminars and worked with a wide range of global, regional and national client organisations in the private, public and NGO sectors. He also sometimes teaches sustainable enterprise at the University of Bath School of Management.
Lee Chadwick of Futurelec
Lee Chadwick is a man on a mission to change the renewable energy infrastructure and futureproof homes within the new build construction sector and by doing so, supporting the UK achieve its zero carbon emissions targets by 2050. With more than 15 years' operational leadership experience in fast-moving, rapidly growing, and innovative renewable energy technology companies. He has achieved impressive results, business scalability, capability building and capacity planning to transform regional companies into national players. Lee is also using Futurelecs platform and the huge growth within the renewable sector to help provide job opportunities and sustainable futures to the under privileged and disadvantaged children and adults in the UK.
About IGNIUM
IGNIUM was founded by Phil Rose, a seasoned business growth expert with decades of experience from small businesses to Rolls-Royce and Audi, and Kerry Jarred, an accomplished talent and capability strategist who has worked with some of the biggest and most ambitious organisations.
We are Business Scaling up coaches. We work with Founders, CEOs' and their leadership teams to scale good businesses to become great businesses using proven Scaling Up methodology and leadership coaching. Our purpose is to help you achieve your long-term goals and stay true to your values.