Description
Research, PR and ethics and the EGM
Using research ethically in PR
Join a CIPR International panel for an evening set to challenge your preconceptions about using research, open your eyes to trust issues in PR and journalism, help you make sense of increasing amounts of data, AND make you think about the ethics of it all.
A panel of leading speakers in their field, will discuss key issues including:
Trust in research

Communicating research

The new world of data
Panel:
Charles Clarke, Head of communications, HSBC Global Asset Management
Helen Desmond, Client Services Director, Thwaites Communications
Josh Glendinning, Senior Research Manager, Opinium Research
Meglena Petkova, MD Digital Strategies, Finsbury
Eva Maclaine FCIPR, (Chair) Principal Maclaine Communications, CIPR Council and Professional Practices Committee member
CIPR International EGM
Just preceding the above event will be a short Extraordinary General Meeting at which we shall elect next year's committee. Everyone is very welcome but only members can vote.
Any candidate standing for election to the CIPR International committee should register interest with the chair, Shirley Collyer email: shirleyc@lansons.com. Anyone wishing to stand for election needs a proposer and seconder, both of whom must be CIPR members. Candidates should be CIPR members.
This part of the evening is free to attend.
Timings:
6 – 6.30pm EGM and pre-networking for non-members (free)
6.30 – 8pm Panel: Using research ethically, followed by Q&A
(Ticketed event. Please book your ticket accordingly. )
8 – 9pm Networking and nibbles kindly sponsored by Opinium
Research
Why attend?
Learn about the ethical implications of research in comms.
Gain the 5 CPD points on ethics which you need to complete your annual CPD.
Panellists: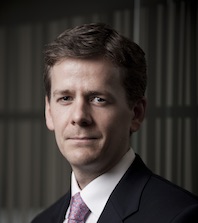 Charles Clarke, Head of Communications HSBC Global Asset Management
Charles is responsible for HSBC Global Asset Management's internal and external communications strategy globally. This includes building the profile of HSBC Global Asset Management across HSBC's global businesses and the wider asset management industry. Before joining HSBC in June 2015, Charles was Head of Campaigns, Global Banking and Markets. Prior to this, he was co-Head of Communications for the UK Bank and RBWM Europe, a role he took up after returning from three years as Regional Head of Communications for Global Banking and Markets, Islamic Banking and Commercial Banking, MENA. He joined HSBC from JPMorgan where he started his career as a Graduate Trainee. While at JPMorgan he led internal and external communications for JPMorgan Asset Management's Investment Trust business and helped build its profile in the national and trade press. In addition to his role, Charles is also a mentor for the 30% Club and for the Social Mobility Foundation.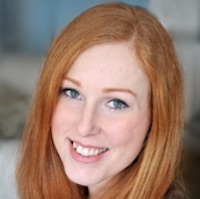 Helen Desmond, Director of Client Services, Thwaites Communications @Helenkdesmond
Helen heads up delivery for Thwaites Communications, and has worked as a communications advisor at the Open Data Institute (ODI) for the past six years. Helen's work with the ODI includes managing the strategic communications of an extensive three year R&D programme, whose aim is to help develop the next generation of public and private services. Here she draws synergies between the new research findings and the ODI's wider strategic imperatives and purpose to develop insightful content and news stories. Helen's began her career in technology PR before she moved to government as a press officer in the Cabinet Office, subsequently leading a range of regional public information campaigns for central government departments.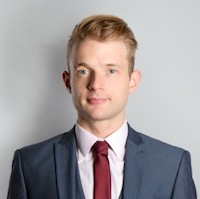 Josh Glendinning, Senior Research Manager, Opinium @joshglendinning
Josh has a track record of translating complex issues into actionable insights for a wide range of clients. With a background in strategic and creative communications, Josh enjoys the challenge of developing and applying insights to new business and communications challenges. He has research experience across strategic insight development, corporate positioning, thought leadership, and stakeholder engagement. His sector expertise lies predominantly in financial and professional services, having worked for clients including Aon, Visa, and Grant Thornton. In 2015 he was one of the recipients of the global Robin Cosgrove Essay Prize for Ethics in Financial Services presented by Christine Lagarde of the IMF.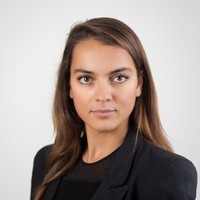 Meglena Petkova, MD Digital Strategies, Finsbury @MegsPetkova
Meglena is Managing Director at Finsbury and spearheads the integration of digital content, digital reputation and online communications programmes. She advises organisations preparing for major transactions, those seeking to deliver their narrative to stakeholders through smart use of digital as well as entities facing crisis situations. Her expertise is in assisting clients facing corporate communications challenges navigate the opportunities and risks of the online world.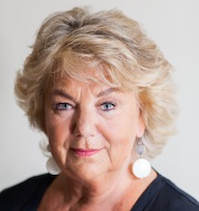 Eva Maclaine BA (Hons), FCIPR, Founding Chart PR, Principal Maclaine Communications, CIPR Council and Professional Practices Committee member (Panel chair) @EvaMaclaine
Principal of Maclaine Communications, Eva specialises in strategy development, issues management and stakeholder engagement. Clients include numerous blue chip UK organisations and, as a multilingual PR practitioner, she also advises internationally at senior government level. Projects have spanned diverse countries including Poland, Samoa and Cyprus. A previous Board member, Eva is a CIPR Fellow, an elected member of Council and serves on the Professional Practices and CIPR International committees. She is the recipient of the CIPR Sir Stephen Tallents medal for exceptional achievement in PR.
CIPR #EthicsFest
This event is part of CIPR's annual Ethics Festival which shines a spotlight on ethical issues in PR. Completing an ethics module is for members a compulsory part of completing their annual CPD.
Links and hashtags:
@CIPR_Int
#CIPRIntTrustResearch
CIPR International – background
CIPR International, a voluntary body, is one of the largest sectoral groups of the Chartered Institute of Public Relations and represents one tenth of its members. It brings PR practitioners together to network, discuss and learn from one another about issues facing communicators working internationally, whether in the UK or abroad, and those who wish to develop their careers in an international direction.
Founded in 1948, the Chartered Institute of Public Relations (CIPR), a Royal Chartered professional body, is the largest membership organisation for PR practitioners outside North America. By size of turnover and number of individually registered members, we are the leading representative body for the PR profession and industry in Europe.
The CIPR advances professionalism in public relations by making its members accountable to their employers and the public through a code of conduct and searchable public register, setting standards through training, qualifications, awards and the production of best practice and skills guidance, facilitating Continuing Professional Development (CPD), and awarding Chartered Public Relations Practitioner status (Chart.PR).