Sales Have Ended
Ticket sales have ended
Thank you for your purchase!
Sales Have Ended
Ticket sales have ended
Thank you for your purchase!
Description
Some people believe in the idea of free will, while others choose not to. Asi Wind, renowned magician and mentalist, invents his own destiny, while allowing the fate of his show to rest upon the decisions of his audience. Yet, their choices always result in an evening of uncanny coincidence and impossible predictions. Which raises the question, are we really in control or is it all just an illusion?
In his new highly interactive show, Asi Wind eliminates the distinctions between the audience and the performer. By removing the contrived elements of a typical theatrical setting and intentionally limiting the number of seats, Asi creates the perfect environment to experience the impossible. "Do You Want to Change Your Mind?" is the show that will make you think twice.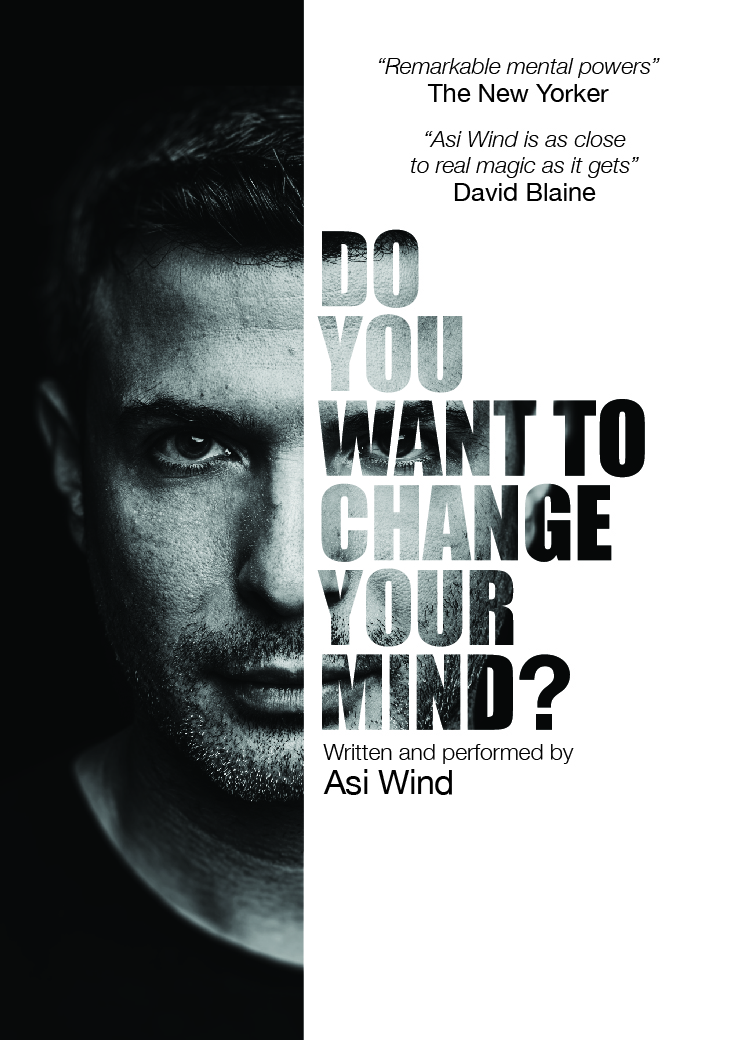 Asi Wind is one of magic's most influential thinkers and performers. Magicians all over the world study and perform his creations. Recently he was presented with the Merlin Award for the most original show (previously given to Penn & Teller and David Copperfield). Wind's recent off-Broadway show, "Concert of the Mind," completely sold out, extended its run, and received rave reviews and critical acclaim.
"Remarkable mental powers" -The New Yorker

"Asi Wind is as close to real magic as it gets"- David Blaine
"You blew me away" - Whoopi Goldberg
"Asi is absolutely amazing. The best I have ever seen" -Paul Newman