Multiple Dates
Doctor for a Day | Course for students applying for medicine | With BLS AED
Description
A day of practical hands on training by UK doctors in a NHS GP Training Practice to help students in their medical school application. Get in touch to find out more and book your place.
Learn clinical skills from fully qualified doctors who teach at UK medical schools. This is no ordinary doctor for a day course. You will learn not only clinical skills, but also attend our UCAS Personal Statement worskhop, as well as complete Basic Life Support accredited by the British Heart Foundation.

The course is held at our own Platinum award winning NHS GP Undergraduate Training Practice - Dr Mannan's Surgery, 7-9 Manchester Road, Haslingden, BB4 5SL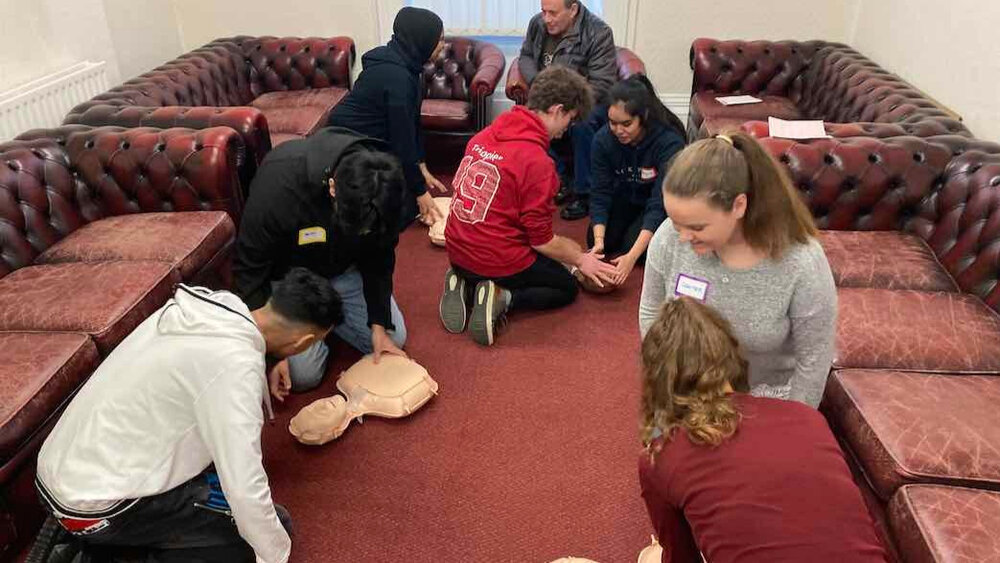 We aim this course at any student from years 10-13. You will be taught by fully qualified doctors who teach students from UCLAN, Manchester and Lancaster medical schools. Our training mirrors the curriculum done in many UK medical schools, for example you could learn about cardiorespiratory fitness, mind and movement or perhaps nutrition and metabolism.
Learn, watch and practice Basic Life Support Skills including the use of an AED (Automated External Defibrillator). We give you a certificate of completion accredited by the British Heart Foundation.

Learn about the Hippocratic Oath and Medical Ethics.

Learn and practice taking a clinical history from a real patient, as you will be doing at medical school.

Practice your clinical examination skills, for example cardiovascular and respiratory examination.

Learn how to use basic diagnostic equipment, such as pulse oximeter and sphygmomanometer. We give you your first stethoscope to take away with you.

Learn how to take blood samples from patients using anatomical models.

Learn and perfect your minor surgery skills. We use real live surgical equipment from our practice surgery suite.

Learn and practice how to record an ECG. Learn basic ECG interpretation. Take home a copy!

Full Blue Peanut Workshop on how to write your UCAS personal statement. Complete your first draft during the session.

You will learn in small classrooms in a friendly and supportive environment. We use anatomical models and real patients just like at medical school. The tutors are fully qualified practicing doctors – don't be afraid to put up your hand or ask for help if you are stuck.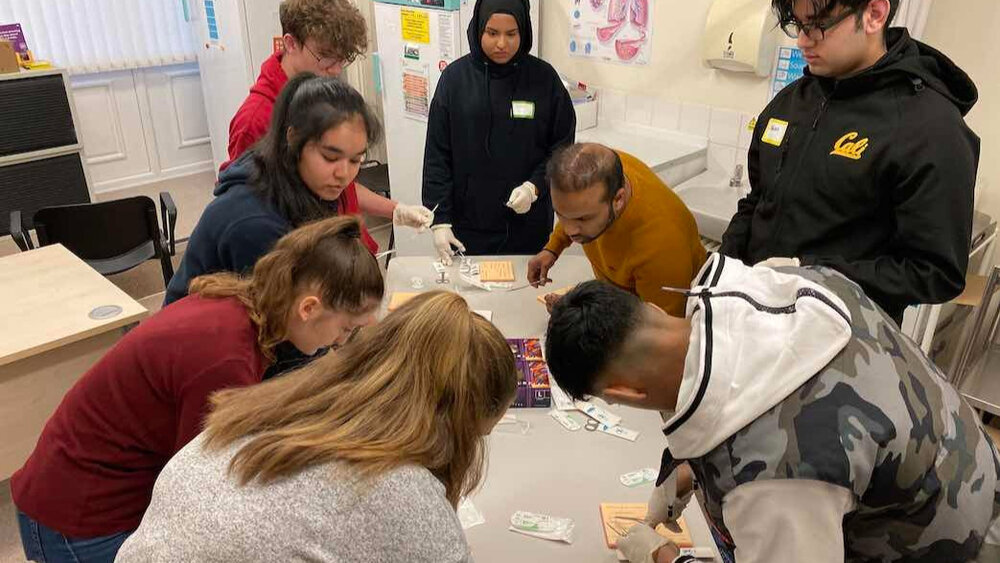 The day is intensive. We start registration at 10.15am for a 10.30am start. We provide lunch and refreshments through the day and aim to finish by 5.30pm.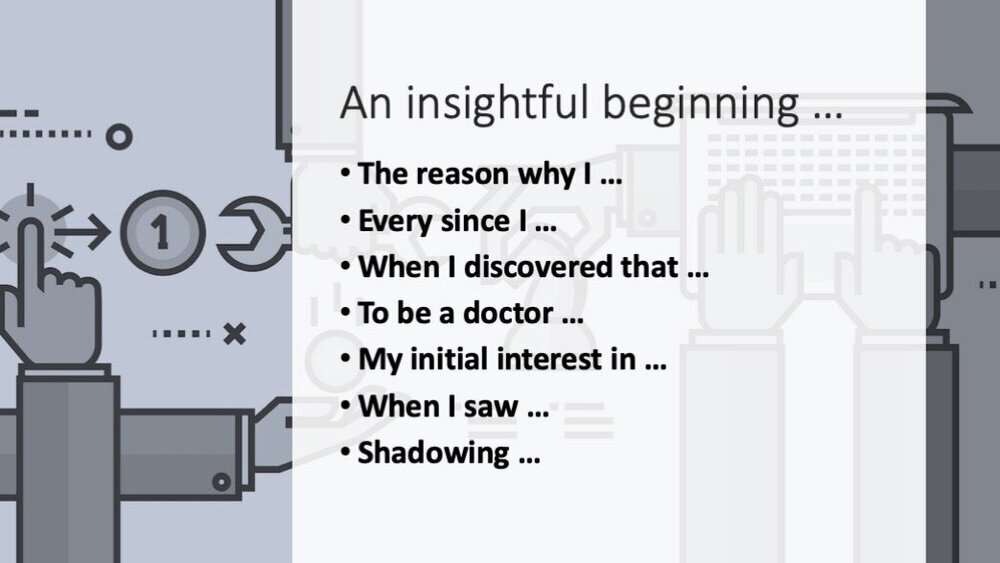 Why you should choose Blue Peanut for your doctor for a day training?
Your teachers are fully qualified doctors who see patients daily in their own NHS practices. They also teach students from UCLAN, Manchester and Lancaster medical schools. No one else does this.

Your teaching will be interactive with small group work, role play and practical sessions. Our student satisfaction rates are approaching 99%. The GP practice has platinum awards for undergraduate teaching from UK medical schools.

Our doctors teach in some of the best grammar schools in the country including BRGS and CRGS. Teachers, parents and students trust us to provide high quality teaching.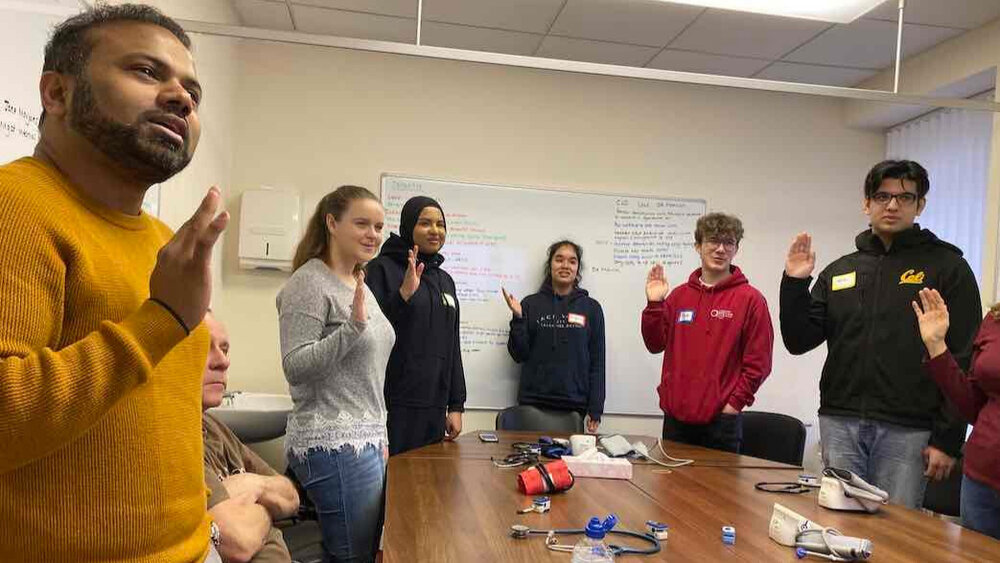 For more details on our Doctor For A Day Courses please visit our website at https://www.bluepeanut.co.uk/doctor-for-a-day
If you have any questions or queries about our training, please contact us for an informal discussion on your learning requirements.
E-mail support@bluepeanut.co.uk or telephone 01706 491146
Please visit our website https://www.bluepeanut.co.uk/ and see how we can help you secure your medical school place.