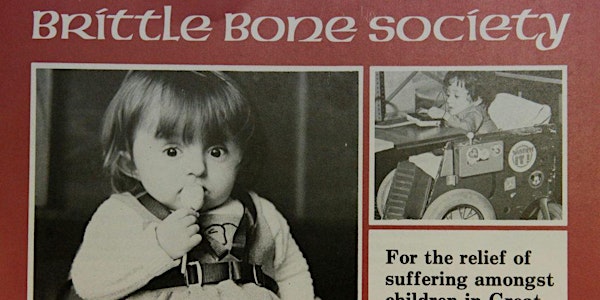 Documenting Disability: Preserving and Accessing Disabled Heritage
This series of short talks and a panel discussion will explore archives of disability and how we can improve access for disabled people
About this event
Disability in archives is an often hidden subject, with many surviving records relating to disability having been created by medical and government institutions which rarely give us the perspective of disabled people themselves. This limited viewpoint contributes to harmful perceptions and stereotypes of disability which persist to this day.
In this seminar we will hear from archivists and researchers who work with archival collections relating to disability to learn more about disability from the perspective of those with lived experience, and discuss how we can better make history accessible to disabled people.
This event will be presented via Zoom, details for how to join will be emailed to you shortly before the event.
Programme:
14:00 - 14:10 - Welcome and Introduction - Dr Alasdair Bachell, Project Archivist, Brittle Bone Society Archive
14:10 - 15:10 - Session 1: Managing and Using Collections
"Creating, Organising and Using Paralympic Collections" - Sam Brady, PhD Student and Archives Volunteer, University of Glasgow/National Paralympic Heritage Trust
"Researching the Shopkeepers of St Dunstan's: From Blind Veterans to Breadwinners and Businessmen" - Dr George Gosling, Senior Lecturer in Hustory, University of Wolverhampton
"NDACA: Art, Heritage, Culture" - Alex Cowan, Project Archivist and Collection Lead, NDACA (National Disability Arts Collection and Archive)
15:10-15:20 - Break
15:20 - 16:00 - Session 2: Accessing Disability Archives
"Accessing Archives: Making Archives More Accessible for Disabled People" - Katie Sawyer, Access and Inclusion Worker, Greater Manchester Coalition of Disabled People (GMCDP) with Archives+
"Archival Affect: Feeling Disability History" - Dr Gracen Mikus Brilmyer, Assistant Professor, School of Information Studies, McGill University
16:00 - 16:10 - Break
16:10 - 16:40 - Panel Discussion: capturing and accessing disabled history from the perspective of historians, archivists and those with lived experience
Facilitator: Caroline Brown, University Archivist, University of Dundee
Dr Alasdair Bachell, Project Archivist, University of Dundee
Dr Iain Hutchison, Research Affiliate, University of Glasgow
Angela Stewart, Trustee Brittle Bone Society
16.40 - Seminar concludes
This event has been organised as part of the Brittle Bone Society archive project - a Wellcome Trust funded project to catalogue the archive of the Dundee based charity, The Brittle Bone Society (BBS). Founded in 1968, the Society assists people with the condition Osteogenesis Imperfecta. You can find out more here: www.brittlebone.org.