Does Constructive Criticism Destroy Teamwork? Harvard's Paul Green Explains
Description
The HR, Talent & Culture meetup group would like you to join us for a webinar discussion: "Does Constructive Criticism Destroy Teamwork?"
Giving a colleague some tough but necessary feedback is a good thing, right? After all, your well-intended goal is to help a valued team member learn and improve his/her on-the-job performance. However, new research from Paul Green at the Harvard Business School reveals that the dispensing of cold, hard truths is more likely to result in workplace relationships between the negative feedback giver and receiver being severed.
Paul Green's insights and advice on the proper, proven ways to critique a colleague will help you get the most out of your team, by showing you how to facilitate a company culture that encourages constructive criticism - without the hurt feelings.

About Paul Green: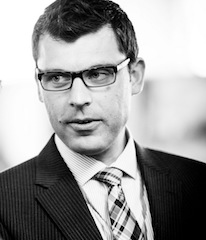 Paul is a Doctoral Candidate in Management at Harvard Business School. His research work explores the ways in which relational experiences lead to, or inhibit, important outcomes such as engagement, motivation and performance. He is deeply interested in the role relationships play in enabling, or restraining, employee growth. His work illuminates a critical paradox: deep interpersonal relationships at work may increase employees' motivation to improve, and their receptiveness to difficult-to-hear feedback, but can decrease the likelihood that relational partners provide the developmental insight or feedback that is so critical to enabling growth.