Does irritable bowel syndrome exist? Thursday 8th February ANP London

Thursday, 8 February 2018 from 18:30 to 20:30 (GMT)
Event Details
Does irritable bowel syndrome exist? 
Thursday 8th February 6.30 - 8.30pm
London
by Ben Brown
Irritable bowel syndrome (IBS) is an umbrella diagnosis made using symptom-based criteria that does not help to direct treatment. Consequently, people with IBS are often poorly managed and symptoms remain a burden for approximately 20% of people. An alternative view is that IBS does not exist as a clinical entity but is in fact a clinical presentation of several distinct, independent and often treatable underlying conditions.
Clinical management then requires an approach based on our evolving knowledge of the underlying multi-factorial origins of "IBS-like" symptoms unique to each individual.  Accessible and cost-effective nutritional, metabolic and digestive assessments can help identify the cause of symptoms and direct and personalise treatment.
This talk explores the underlying causes of digestive symptoms as well as the clinical assessment tools that can be used to identify them. We also look at how assessment can be used to inform personalised dietary, lifestyle and nutritional interventions that improve physiological function, restore gastrointestinal health and resolve symptoms.
In this important lecture, you will explore:

What the underlying causes of "IBS-like" symptoms are.

How to identify unique causes of digestive symptoms.

Personalised treatments, based on lifestyle and nutritional medicine.

 
Biography: Benjamin I. Brown, ND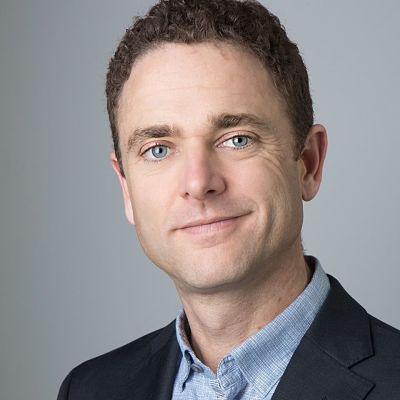 Ben is a naturopath, nutritionist, science writer and speaker. He is author of The Digestive Health Solution and contributes regularly to industry magazines and scientific journals. Ben is Editor of the Journal of Orthomolecular Medicine, Contributing Editor of Integrative Healthcare and Applied Nutrition, Director of Clinical Education at Pure Encapsulations, Host of Positive Health Podcast, and is on the Advisory Board of the BCNH College of Nutrition and Health where he is also a lecturer. He is an in-demand speaker and regularly features at public speaking events and international conferences. Learn more at Ben's website and blog, timeforwellness.org
When & Where

London
25 Percy Circus
WC1X 9EU London
United Kingdom


Thursday, 8 February 2018 from 18:30 to 20:30 (GMT)
Add to my calendar
Organiser
The ANP is a professional Association representing Naturopathic Therapists. As Naturopathy is based on principles and not on a specific therapy one can find a Naturopathic Therapist practicing as Homeopath, Herbalist, Acupuncturist, Nutritionist or Colon Hydrotherapist.
The primary function of the ANP is to assist its members in maintaining the highest standard of competence. It offers a wide range of benefits to its members.
The ANP is internationally connected and in touch with the politics of health and the safeguarding of natural therapies. All ANP members have had to have undertaken an accredited course and abide to the ANP code of ethics to be accepted into the Association.
The aims of the ANP are:
To support its members professionally
To make sure ANP members follow the ANP code of ethics
To make sure a high training standard is maintained
To promote Naturopathy to the wider public
To liase with other associations, groups and individual to safeguard natural therapies for generations to come.