Doing Business in Russia with Albion Overseas Ltd and DWF Law, Birmingham
Sales Have Ended
Registrations are closed
Thank you for registering. If you have any queries, please contact: Andrew Child, Albion Overseas. Tel. +44 (0)1732 783 555 or andrew@albionoverseas.com
Sales Have Ended
Registrations are closed
Thank you for registering. If you have any queries, please contact: Andrew Child, Albion Overseas. Tel. +44 (0)1732 783 555 or andrew@albionoverseas.com
Description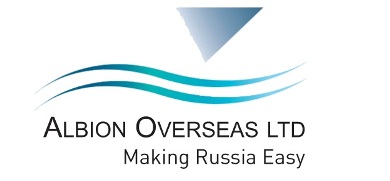 ---
Why Attend this Event?
Russia is the biggest country in the world, 70 times larger than the UK and with the desire to buy consumer goods and industrial machinery and equipment. Exports from the UK to Russia in early 2017 grew by 28% and amounted to more than $5 billion in value.
Russia's trade envoy to the UK, Dr Boris Abramov, said: "We see a significant rise in both export and import. And if the Russian export's increase could be explained from the viewpoint of the oil prices, the UK export to Russia is rising not because of the increasing oil prices, but in connection to the growth of purchasing capacity in Russia. This is both with regard to consumer and investment goods, such as, for example, industrial machinery."
Russia is also one of the EU member states' top five trading partners with exports to Russia from these countries growing by 23% in the first six months of 2017. But how do you approach the market and what opportunities will there be for Midlands companies post-Brexit? Many companies simply go online or perhaps visit a trade fair and hope to find a distributor. But this means they can miss the big opportunities. To approach Russia in the correct way, a company needs to consider their buyer; what are their problems, and how can you help them to solve them? One of the big drivers in Russia at the moment has been the fall in the value of the Rouble.
Yet we consider this to be an opportunity. Now, more than ever before, some of the solutions that will be put forward at our event on doing business in Russia, have massive impact for your sales.
Attending this event will give you the opportunity to speak with experts with over 30 years' experience of working in this market. Companies already enjoying success on the market will share their expertise and give an honest and independent view on the highs and lows of exporting to Russian market.
Our speakers, Trevor Barton, Executive Director of The Russo-British Chamber of Commerce, David Cant, Managing Director of Albion Overseas and DWF Law will share their knowledge and expertise of how to avoid main mistakes when doing business in Russia.
Participation is free and delegates will receive a free copy of the publication "10 Mistakes companies make when doing business in Russia that you don't have to!"
The agenda for the event is:
09:15 Coffee and registration
09:30 Welcome & Introduction, DWF Law
09:40 Trevor Barton, Director, RBCC: Russia: the key facts and opportunities
10:00 David Cant, Managing Director, Albion Overseas - How to do business: finding distributors, selling directly, EAC Product Certification, Sanctions: do they really affect you? Russian business culture.
10:30 Q & A session
10:45 Coffee break
11:00 Delegate One to One sessions with experts
12:00 Close
We look forward to welcoming you and should you have any questions, please do not hesitate to contact: Andrew Child, Albion Overseas. Tel. +44 (0)1732 783555 or email: andrew@albionoverseas.com
PLEASE BRING PHOTO ID (DRIVING LICENCE/ PASSPORT) TO ENTER THE OFFICES OF DWF.
This event is open to UK manufacturers and exporters only.