Description
The City Business Library is delighted to partner with A City Law Firm, Buy Time and the Norwegian-British Chamber of Commerce, to deliver a fantastic networking opportunity - Doing Business in Norway.
Do you want to export your business overseas to Norway and other Scandinavian territories? Or are you from Norway and wish to bring your business to the UK?
At this event you will learn about setting up a company here in the UK, basic legal structures and requirements , the benefits of a virtual office and PA and much more.
Hear from trade experts and investors about moving between the countries and making the most of local knowledge. The Norwegian-British Chamber of Commerce can also assist and advise on the ways in which you can accomplish these goals.
Speakers will include: Legal Experts, IP advisors, virtual providers, trade advisors & investment agents.
Come and have a great evening learning about doing business in Norway and networking with the speakers and other delegates over drinks and refreshments.
---


Agenda for the evening
17.30 – 18.00 Registration & networking
18.00 – 18.10 Welcome by Alex Leader - City Business Library and British – Norwegian Chamber of commerce - Jan Bertelsen
18.10 – 18.35 Karen Holden, Founder of A City Law Firm – 'How to set up in London, legal pitfalls & top tips'
18.35 – 18.55 Brendan Cluff, CEO, Buy Time – 'The commercial benefit of virtual offices and staff'
18.55 – 19.15 Agnes Bamford, Norwegian intercultural consultant – Understanding Norway and effectively export your business to Norway
19.15 - 19.30 Victor Champetier de Ribes, Business Director of ERASME – Things to know before exporting overseas
19.30 -20.30 Drinks and Networking
---


Speaker Bios
Karen Holden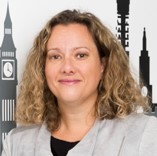 Awarded the most innovative law firm, London, business advisor & employment team of the year and Listed in the Legal 500. Karen Holden set up her own practice A City Law Firm 10yrs ago and has offices in the City of London, Croydon and associate lawyers Dubai, USA, Gibraltar. They advise on start-up to scale-up to those getting ready for investment or sale – they handle everything from start to finish small to 70million.
Specialist areas: IP, commercial documents, due diligence, employment, litigation , block chain, GDPR
Agnes Bamford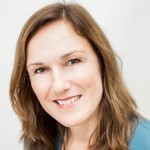 Agnes Bamford is a Norwegian intercultural consultant with both a Norwegian and British heritage. She is an experienced business coach, speaker and L&D professional and has been instrumental in the development of learning programmes, projects and tools. Agnes is committed to continuous improvement within changing businesses and demanding environments.
Victor Champetier de Ribes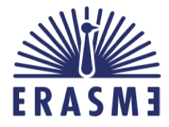 Business Director of ERASME: European business specialist ' Opportunities / Things to know before exporting overseas' from business set up, to Legal to the Tax Climate in Norway compare to the other EU Countries.
With affiliate branches throughout Europe, in particular Norway, they help you move/set-up and plan ahead

Organiser of Doing Business with Norway & Scandinavia
We are a business support service who help start-ups and small businesses turn their ideas into reality with access to business data, advice, mentorship and events.
We create events with the small businesses and start-ups in mind, we partner with industry leaders, professional and experts to bring you events that will help your business grow.