Description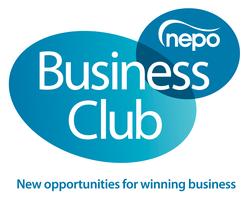 Darlington Borough Council spends approximately £80 million each year relating to goods, services and works - and is continually looking for new suppliers. Regardless of your organisation's size and sector, with the right preparation and approach, you can track this spend and find your share of the local and wider public sector market.
Join us at this special Darlington Business Week event delivered in partnership with the NEPO Business Club and find out how to compete effectively for opportunities in Darlington, the Tees Valley and further afield and find the right way forward for your business.
The workshop will provide you with:
A clear understanding of the public sector market and how it works in Darlington and the Tees Valley;
Step-by-step guidance on preparing for success;
Insight on where to find opportunities and follow the money;
Tips for finding the right approach such as targeting lower value work, subcontracting and working with others;
An understanding of what is meant by the term 'social value' and how your business might already be delivering on it;
Guidance on developing a plant for growth for your business;
Information on regional NEPO contracts being used by Darlington Borough Council and supply chain opportunities;
Potential procurement projects currently under consideration
The event will be led by Garry Stone, Director of B2B North. Garry has helped businesses of all types and size secure their share of millions of pounds of contracts and tenders across the region, and understands the challenges and issues from a real-life, practical perspective.
Claire Weatherburn from Darlington's Corporate Procurement Team and Sue White from the Business Growth & Investment Team will be on hand to network with and representatives from NEPO will be providing one to one advice on regional NEPO frameworks and potential sub-contracting opportunities. Sarah Marshall, the NEPO Portal expert, will be offering individual support on registering and using the portal.
Who should attend? This event will benefit organisations of all sizes based in the Darlington area interested in delivering contracts on behalf of Darlington Borough Council and the wider Tees Valley and North East.
How to register: To book your free place, please click the register button (Please note that due to capacity restrictions attendees are limited to a maximum of 2 per organisations). Places are limited so please book early to avoid disappointment.