Event Information
Refund Policy
Contact the organiser to request a refund.
Eventbrite's fee is nonrefundable.
Online fashion conference and networking for the fashion industry: DOING FASHION BUSINESS IN THE MIDST OF THE GLOBAL PANDEMIC
About this Event
ABOUT FASHIONBUSINESS.EDUCATION
Fashion Business Education is an international boutique conference for fashion professionals and brands looking to grow globally in the ever-changing industry. Born in London and Lithuania with a mission to connect international fashion experts with ambitious local brands and entrepreneurs, Fashion Business Education aims to help fashion businesses from outside the main fashion capitals access know-how and connections regardless of their physical location.
ABOUT THE UPCOMING EVENT
As the world has been challenged with the global pandemic, the fashion industry stands first to feel the consequences of the crisis that in the fashion business has started much earlier than this Spring. Lost and confused, fashion business players try to make sense of the situation they are now stuck in, with some of them coping much more successfully than the others. What do these success stories have in common? The answer is learning, adapting and turning challenges into opportunities. Fashion Business Education is here to be a mediator in this process. The Chinese word for "crisis" is composed of two characters signifying "danger" and "opportunity", so it is only up to each of us individually what choices we make in circumstances of frustration and pessimism.
Our October session of Fashion Business Education is dedicated to discussing success scenarios for the future of fashion brands - small and big, local and global - in the midst of the global crisis that is not yet over.
PROGRAM*
16.00 - 16.15 Introductions
16.15 - 18.00 What is yet to come: An in-depth analysis of the fashion industry and what it will look like post-pandemic Professor Natalia Radclyffe-Thomas, Marketing & Sustainable Business (Keynote)
18.00 - 18.10 Break
18.10 - 19.00 Business models of the future: A success story from the business that turned challenges into opportunities Diana Perfilieva, Co-Founder & CEO T-Dress // Natalia Modenova, CEO & Co-Founder More Dash | DressX | Fashion Tech Summit (Case Study)
19.00 - 19.30 Brighter tomorrow: How the global pandemic forced the change in the industry that has been necessary. Stefan Siegel, Founder & CEO Not Just A Label (Expert Q&A)
19.30 - 20.00 Networking in small groups
*time in CET +1 (Vilnius / Riga), the event will be delivered via Zoom
Click here to learn about our upcoming event.
ABOUT OUR EXPERTS
We hosted over 80 hours of live masterclasses in Vilnius, London and Online, taught by over two dozen of international fashion experts from global fashion capitals. Our speakers and lecturers have come from the world's best brands and titles such as Burberry, Max Mara, Farfetch, Selfridges, Financial Times, Not Just A Label and many more. Our practical masterclasses are complemented by internationally successful local and regional brands and businesses sharing their success stories and industry specifics from their point of view.
Click here to meet our experts.
WHO SHOULD ATTEND?
Fashion Business Education is a business education project organising live and online boutique events for fashion entrepreneurs and small businesses. Our unique concept is connecting fashion brands and businesses from outside the fashion capitals with international fashion industry experts in hands-on interactive sessions. Our previous events were attended by the international fashion community, small business owners and designers. You should attend if you are one of the following:
√ Brand owner
√ Designer
√ Founder
√ Manager
√ Consultant
OUR UNIQUE CONCEPT
We are proud to be the leaders of fashion business education dedicated specifically to the small businesses and emerging brands organising real value-added events where practitioners share their tips and insights specifically for our audience.
We understand that connections and collaboration are the most important assets in this industry thus we keep our events boutique and limit the number of attendees so everyone could have an opportunity to ask questions. After the event, we invite everyone to attend a networking session in smaller groups to exchange knowledge, contacts and meet your peer group for further collaboration.
WOULD YOU RECOMMEND IT TO A FRIEND?
" I am still buzzing from all the knowledge and insight that we've gained. I am incredibly grateful to e-meet with individuals like yourselves who are so passionate about creating a positive impact not only in the fashion industry but also our home 🌍.
Once again, thank you for a fantastic event and I look forward to seeing you on 29th October ." - Sue Kobeleva , Chasing the Sun Collective.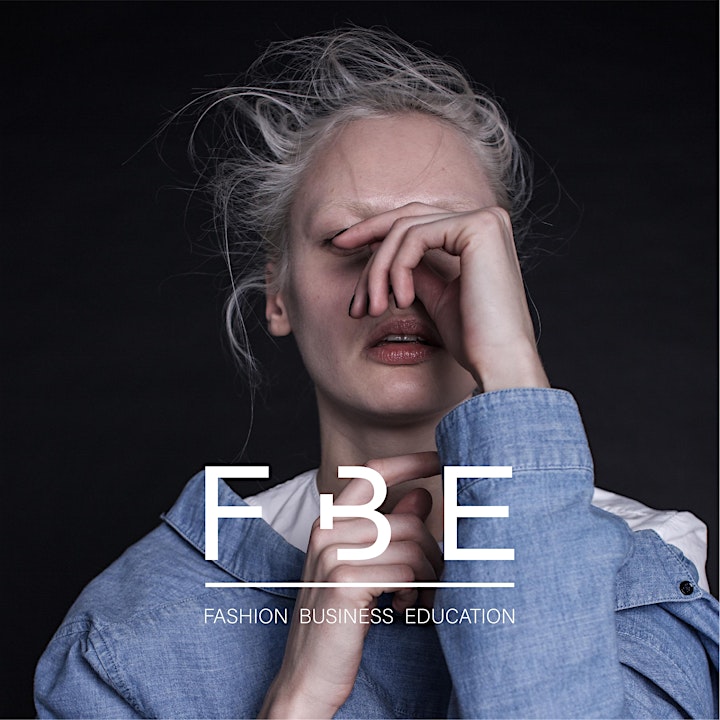 Date and Time
Location
Refund Policy
Contact the organiser to request a refund.
Eventbrite's fee is nonrefundable.