Location
South West Energy Centre
South Devon College
Long Rd
Paignton
TQ4 7BJ
United Kingdom
Description
Devon Convergence - Torbay
"Doing it ourselves" - Forum for a New Local Economy
We all know we're in a unique historical moment - Brexit, shifting international politics, a weakening Pound and massive economic uncertainty across the world. Against this background, we're already facing rising challenges across Devon and Torbay - lack of decent jobs and affordable housing, continued council budget cutbacks, NHS under threat, the wrong development priorities, etc.
BUT there are opportunities in all this chaos and we can start making good things happen, right here, ourselves. There are exciting community-led economic solutions already making a difference across the region supporting local entrepreneurs, launching new enterprises, finding new sources of community finance, investing in local renewable energy production for local benefit, timebanking and supporting one another. All this means more jobs, and a more resilient and inclusive local economy.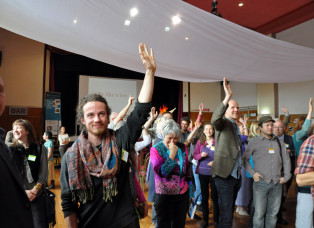 Join us and other changemakers from Brixham, Paignton, Torquay and across Devon to connect, get inspired, learn something new, and start new collaborative relationships. This is the 3rd Devon Convergence event and will prove to be just as useful and productive as the previous two have been. The format of the day will include presentations, workshops and 'open space', with lots of chances to connect with people you should meet, learn things you'd like to learn. The location will be perfect - the South West Energy Centre and PassivHaus.
Keynote speaker: Fernanda Balata, new economics foundation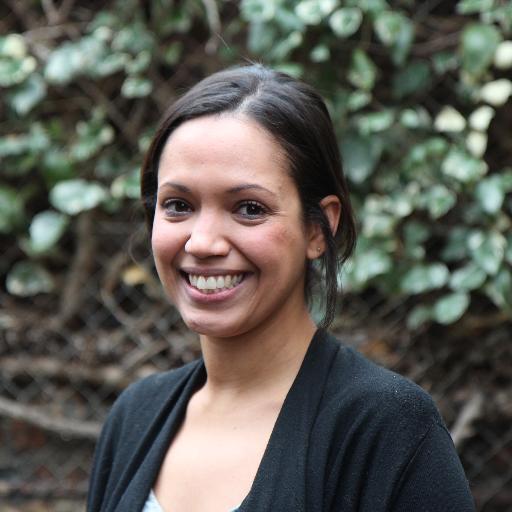 Fernanda is co-author and lead researcher of the Blue New Deal, and important piece of work for understanding the unique challenges faced by coastal communities and identifying the opportunities for community-led development. She'll present some key insight of special relevance for Torbay and other Devon coastal communities, and will contribute through out the day. Her participation offers a valuable opportunity for local organisers, entrepreneuers, and policymakers - don't miss it!
Important Info and Rough Agenda
"Doing it Ourselves" - Forum for New Local Economies is happening tomorrow and we're very excited. It's going to be a groundbreaking event, connecting people working for positive change all over the region - that means us! We want to share some important information and requests, so you can get the most out of the day.

** We'd like this to be a zero waste event. Please bring your own mug for coffee, tea, etc. In fact, feel free to bring a flask and extra tea bags.

** Please bring your lunch, perhaps a reusable bottle of water, any snacks you fancy. We'll provide coffee and tea. But please feel free to bring nibbles and snacks to share - we won't say 'no'. Cakes and biscuits are very welcome. There is a small cafe at the venue to buy some lunch and espresso drinks, if necessary, but it is very small, and will be staffed by only one person.

** This is event is organised by concerned citizens, some of whom are working for change in several non-profits in the region. The event is being pulled together by good will and volunteer time by many and has no external funding. We are asking participants to pay on a sliding scale between £20 and £2 to help cover costs. No one will be turned away for lack of funds to be as inclusive as possible.

** The venue is the South West Energy Centre - South Devon College, Long Rd, TQ4 7BJ, Paignton Directions, here: https://goo.gl/maps/yaaNRAe3KPp There will be plenty of parking - just follow signs - but we encourage everyone to ride share and use public transportation.

** Are you on Twitter? We're going to be using the hashtag #NewEconomyTorbay. Please tweet generously on the day - but don't feel like you have to wait. Start using it, now.

** We plan to make it a full and productive day. Here's the rough agenda:

9:30 - 9:40 Arrive for registration. Do your name badges, put your name on the map, say 'hi' to a stranger. Get yourself tea and coffee, too.
10:00 - Welcome remarks and context setting
10:30 - Fernanda Balata, new economics foundation - "The Blue New Deal - opportunities for coastal economies"
11:15 - Getting to know one another activity
12:00 - Workshop sessions

Social & community enterprise
Community supported entrepreneurship & investing
'Flat Pack Democracy'
Community energy
Community exchange
Housing - self build, CLT, and green
Devolution - what is it & why you should care.
1:00 - lunch - network and discuss morning's big takeaways. Pleas bring your lunch, but there is a small cafe in the venue
2:00 - Creative & Productive Conversations - in this 'open space' style activity, we'll self organise around topics and projects we'd like to explore and take forward. This will be about practical things we can do ourselves!
3:30 - Synthesis and Next steps activities
4:00 - Closing

That's it! It's going to be a fantastic, productive day and we're all looking forward to making new friends and colleagues, generating ideas and hatching plans together. See you tomorrow!