"Doing PR in the United Arab Emirates" - webinar

Monday, 5 October 2015 from 14:00 to 15:00 (BST)
Event Details
Doing PR in the United Arab Emirates. 
An exciting opportunity to hear direct from leading PR professionals working in the UAE
Does your role involve working on PR campaigns in the Emirates? Or are you keen to know what it would be like? In order to offer professional tips and relevant content to its members and PR practitioners working internationally, CIPR International is organising a series of webinars to offer cutting edge insight from a suite of key global hubs, starting on 5 October 2015 with a look at the United Arab Emirates at 2.00 p.m. – 3.00 p.m. BST - London
Dubai (GST) - 17.00
Nairobi (EAT) - 16.00
New York City (EDT) - 9.00
Paris (CEST) - 15.00
Not only does our webinar involve great speakers who will share their experiences and professional knowledge of their region, but this exciting first CIPR International webinar counts towards CPD earning you 5 points.
Webinar moderator is Stephen King, CIPR International Committee member and Director Strategic Alliances & Partnerships at MEPRA, who has spent the last 13 years in the Middle East, both in-house and agency side. 
Speakers will be:
Taryam Al Subaihi is a UAE national and holds the position of Director of Corporate Communications at TAQA (The Abu Dhabi National Energy Company). Prior to this he represented Masdar and Etihad as corporate communications Manager.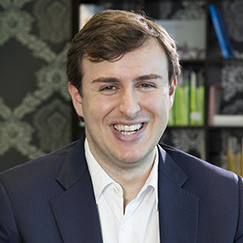 Alex Malouf is the corporate communications manager for the Arabian Peninsula at Procter & Gamble and Vice Chair of the Middle East Public Relations Association. He has worked in the region for 10 years covering energy, technology, FMCG and the public sector.
A truly cross-cultural snap shot of PR in the UAE, CIPRI has partnered with regional body MEPRA, the Middle East Public Relations Association, to set up this inaugural webinar which is free for CIPR, MEPRA  and IABC members.
Anyone registering who is not a member of the three organisations (CIPR, IABC, MEPRA) will be billed upon registration.
Organiser
CIPR International is one of the largest sectoral groups of the Chartered Institute of Public Relations. The group extends a warm welcome to PR professionals across the globe.
CIPR International supports CIPR members working internationally and in the UK, facilitates understanding of cultural differences, builds relationships with other countries and benchmarks, shares and learns from inspired practice.
It supports members who work overseas and in the UK and brings together the many different sectors within the international communications industry to network, discuss and learn from each other about the issues facing communicators working internationally today. 
For more information please see our webpages: http://www.cipr.co.uk/content/membership-networking/member-groups/international-public-relations