Description
Dogs Trust is committed to increasing behaviour and training knowledge and developing best practice amongst staff both within our own centres and the wider community. We are often asked to assist other organisations with enhancing staff education, something which we already do overseas, and we believe that charities sharing knowledge and working together will ensure the best outcomes for all dogs which is, after all, what we are all here for!
'Doing the Best for the Dogs in Our Care' is a day of theory presentations on Tuesday 26th March 2019 at The Wroxeter Hotel, Shrewsbury. Ticket price is £35.00.
The agenda is as follows, all items will be delivered by a member of Dogs Trust staff:
08:30 - 09:15 Registration
09:15 - 09:30 Welcome- Rachel Casey
09:30 - 10:30 Behavioural assessment in dogs- Jenna Kiddie
10:30 - 11:00 Refreshments
11:00 - 12:00 The interaction between physical health and behaviour- Helen Zulch
12:00 – 13:00 The principles of designing a behaviour modification programme- Steve Goward
13:00 – 14:00 Lunch
14:00 – 15:00 Incorporating training dogs into day to day management- Alasdair Bunyan
15:00 – 16:00 Frustration in shelter dogs- Heather Wren
16:00 – 16:30 Refreshments
16:30 – 17:30 Optimising the physical environment- Steve Goward
17:30 Close- Rachel Casey
Speaker Bios
Jenna Kiddie
Jenna manages the central behaviour team, which focuses on three main areas of work: providing and reviewing training and behaviour content for other Dogs Trust departments; providing practical training and behaviour support for rehoming centres; and post-adoption support for adopters.
Before taking up this role just over 1 year ago, Jenna lectured and supervised research students at Anglia Ruskin University and the Royal (Dick) School of Veterinary Studies, University of Edinburgh, and was a freelance animal behaviour and welfare consultant, working in the UK and internationally. Previous to that she gained her PhD in the assessment of kennelled dog quality of life at the Royal Veterinary College and also worked as an Education Officer for the Scottish SPCA and a Scientific Officer for the RSPCA. Jenna's interest in shelter animal welfare developed during her time at Bristol Veterinary School, as a Senior Clinical Training Scholar in Cat Behaviour and Welfare, funded by Cats Protection.

Helen Zulch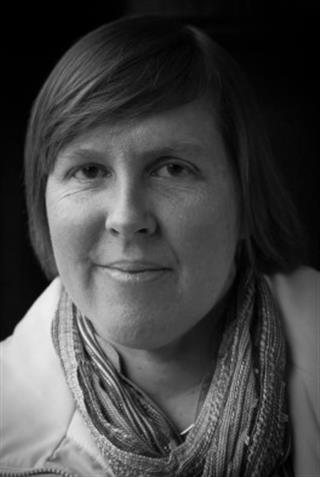 Helen is a veterinarian and Royal College and European Specialist in Veterinary Behavioural Medicine. She is currently the head of Professional Development in Canine Behaviour at Dogs Trust where she has responsibility for staff education and professional development in dog behaviour and training. She is also a Visiting Fellow in the School of Life Sciences, University of Lincoln, UK and an Honorary Assistant Professor at the University of Nottingham School of Veterinary Medicine and Science. Helen has worked in the field of companion animal behaviour for over 15 years lecturing on undergraduate and postgraduate programmes, consulting for pet owners and engaging with research across a range of areas in animal behaviour, learning and cognition. She has authored books and book chapters as well as scientific articles and was instrumental in developing the Life Skills for Puppies programme.
Steve Goward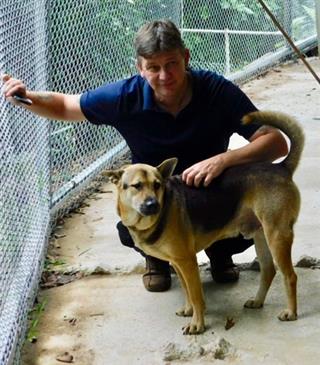 Steve started as a volunteer at Dogs Trust in Shrewsbury, Shropshire back in 2000 whilst studying animal welfare. On completion of his diploma he became a full time canine carer where he built up his experience working with dogs in a kennel environment, and in 2004 he took over as the training and behaviour advisor for the Shrewsbury centre. After 6 years in this role he was promoted to Deputy Head of Canine Behaviour & Training. Recently Steve has taken on the new role of Behaviour Development Manager and now supports all the Dogs Trusts 21 centres across the UK and Ireland with staff training and development of behaviour and welfare knowledge. Steve has studied canine behaviour at Bristol University to enable him to help dogs that are struggling to cope, both in the kennel environment and once they go to new homes, as part of the aftercare offered by Dogs Trust. Steve has presented workshops on training & behaviour at shelters in many countries all over the world. Steve lives with his wife and 2 children along with Hilda and Albus, 2 large hairy crossbreeds from Dogs Trust.
Alasdair Bunyan

Alasdair works for Dogs Trust as a Senior Training and Behaviour Adviser. He is a fully qualified animal trainer with a BSc in Applied Canine Behaviour and Training and is a Certified Training Partner with the Karen Pryor Academy. He also has gained national certificates in Animal Psychology (Dist), Companion Animal Welfare & Behavioural Rehabilitation and Advanced Instructing Techniques for the Companion Dog. Alasdair has been involved in the training of dogs since the late 80's after gaining an interest in their training while supporting military dog handlers in Northern Ireland and Germany. In 1995 Alasdair was instrumental in the setting up of the Association of Pet Dog Trainers in the UK. He has competed at the highest levels in Working Trials with several dogs and has been selected on 2 occasions to compete in the prestigious Working Trials Dog of the Year in Scotland. Al continues to run courses for many different animal welfare charities, training associations and professional organisations including the British military and several UK police forces. He has spoken at many different conferences including Impact Working Dog Conference 2018, The International Animal Training Conference 2017 and at The International Conference of Animal Welfare in Portugal in 2016 and again in 2018. He travels all over the world instructing and advising government bodies on humane capturing techniques for street dogs. These countries include Bosnia, Romania, Thailand, Namibia and Zimbabwe. Al lives with 2 collies from Dogs Trust, Rune and Fenris.
Heather Wren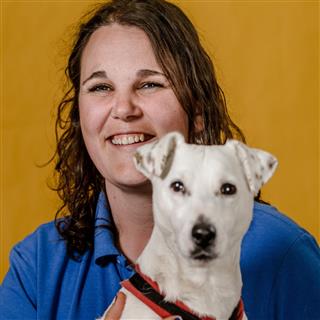 Heather is a Senior Training and Behaviour Advisor for Dogs Trust. Heather looks after the Central England region of rehoming centres, monitoring the behaviour and welfare needs of the dogs and supporting the training teams at each centre. Heather previously worked as a Training and Behaviour Advisor at Dogs Trust Loughborough and prior to this, worked for various animal rescue organisations over the last 20 years. Heather is also vice-chair of the APDT UK, the largest association of accredited dog trainers in the UK.
How to get there:
From M54 Telford
Leave the M54 at Junction 7
Turn right off the slip road onto Holyhead road
Proceed under the motorway bridge and turn immediately left onto the B5061
Continue for 4.4 miles
Turn left onto the B4394 following signs for the Wroxeter Roman City and Vineyard
Continue half a mile to the cross roads
Proceed straight across passing the ruins on your left
The Hotel is on the left, before the church just 500 yards past the ruins
From A5 Shrewsbury Ring Road
Turn off the Ring Road at the Emstrey Roundabout onto the B4380 signed for Ironbridge
Continue straight ahead on the B4380 for 2.8 miles
Just after Atcham Bridge the road forks and the B4380 turns off to the right
Take this right signposted Ironbridge and Wroxeter
After half a mile turn right at the cross roads passing the ruins on your left
The Hotel is on the left, before the church just 500 yards past the ruins
There is plenty of on site parking at the hotel.
Accommodation
Here are some suggestions for hotels in the surrounding area:
• Holiday inn Express Shrewsbury, Shrewsbury Business Park, Sitka Dr, Shrewsbury SY2 6LG
• The Haughmond, Shropshire, SY4 4TZ
• Lord Hill Hotel, Abbey Foregate, Shrewsbury SY2 6AX
• St Nicholas Boutique Hotel & Spa, 24 Castle St, Shrewsbury SY1 2BQ
• Premier Inn Shrewsbury Town Centre, Smithfield Rd, Shrewsbury SY1 1PG
• The Corbet Arms, Church Rd, Uffington, Shrewsbury SY4 4SN
• Brompton Farmhouse B&B, Brompton Farmhouse, Brompton, Near Cross Houses, Shrewsbury, Shropshire SY5 6LE
• Mytton and Mermaid, Atcham, Shrewsbury SY5 6QG