Description
DOLLHOUSE

'Dollhouse' is the main event over the annual London Fetish Weekend in associaition with ZDR & Team Absolute
Dress Code: FETISH! Latex, leather, PVC, zenti, creative costumes, corsets, dresses and fetish attire are all welcome! Strictly NO blue jeans NO white trainers, NO basic street wear, NO office suits & NO full nudity. It's a BALL – make an effort!
The theme this year is 'Dollhouse' so think; Porcelain perfection, Bitchy Barbie, Kinky Ken, tin soldiers, space cowboy, superhero action figures, robots or perv up a character fom your favorite bedtime story; Red Riding hood, prince charming, cinders, or go men in tights style robin hood........
Strict Dress code - Adult event 18+ -
---
---
FOUR FLOORS OF KINKY DEBAUCHERY!
The Basement – with DJs and scene-scapes by ZDR
Main Room - The Dollhouse – with shows & DJs by ZDR

The Den - 'Absolute Games' & Chill out room – HUGE board games including a shocking 'life-size Operation' & Giant Jenga
The Attic - Tin Soldier playfields & torture tents – with equipment by Playpenz in true Team Absolute style
---
Main Room
Performances
Mistress AMRITA and Giada Da Vinci
Mistress AMRITA and Giada Da Vinci are known for their creative, theatrical BDSM/fetish performance in the international fetish scene, have been performing at the most well-known fetish parties like Torture Garden (UK), Wasteland (Netherlands), German Fetish Ball (Germany), Ritual (Italy), Utopia Fetish (Switzerland) for over 10years.
Mistress AMRITA is an international Japanese dominatrix and fetish performer, has done shows in 26countries, appeared in TV programs in 7 countries (Playboy channel, Channel 4 etc), was on cover of magazines several times, and she collaborated with Grace Jones with Shibari for her photo shoot in 2008. She is a very experienced dominatrix and an expert of Japanese rope bondage, her shows are mostly fetish theme with 'Shibari' bondage. Giada is one of her best show partners.

Giada Da Vinci is an Italian Bdsm fetish movie director and fetish performer. She is a true artist with full of the creative ideas to produce unique fetish performance.
Their BDSM/fetish shows are one of a kind, they create their own fantasy world and lead you into dark twisted fetish fairytale..
AMRITA and Giada are perfect sexy fetish duo of Asian and Italian goddesses!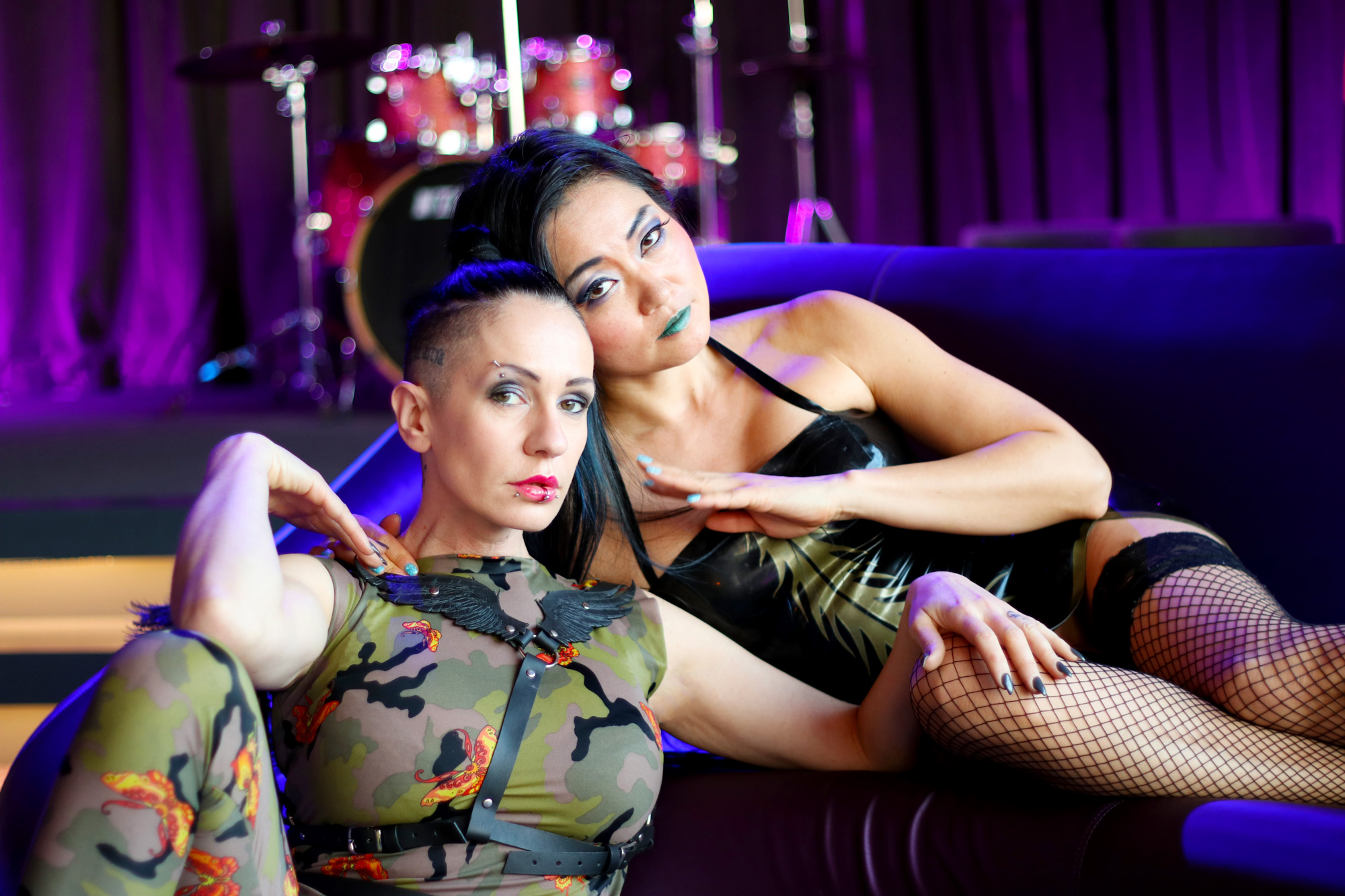 ---
Constance Peach
Dark, Sensual and Seductive, Constance is the Noir Goddess of the Erotica scene. Taking influences from the past and the present Constance develops acts that intrigue, tease and arouse the audience.
With acts ranging from Burlesque to Fetish Constance embraces all elements of erotic performance. Constance is based in London but travels all over the UK and the World.
So far her performances have taken her to America, majority of Europe and tropical paradises!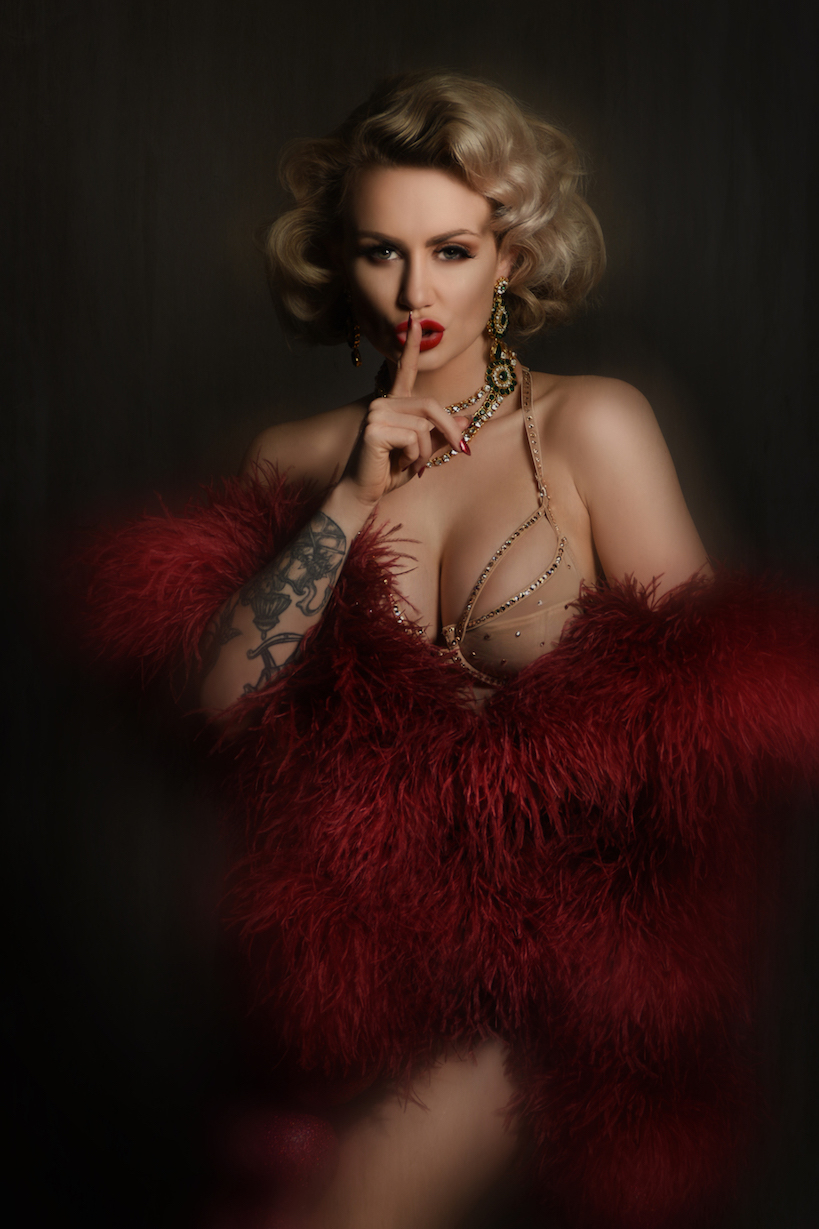 ---
Topanga!
Topanga is a multi-skilled international artist with a background in the Royal Academy of Dance ballet, rhythmic gymnastics, jazz dance and extensive stage experience as well as presence. Active in the London circuit since 2011 guided and inspired by the Fetish, LGBTQ and Alternative scenes in London Topanga Love found herself exploring the artistic subcultures which promote self-expression and acceptance of the unusual and above all, Freedom.

Topanga has performed at large scale events such as German Fetish Ball, Fetish Guerrilla Download Festival, Torture Garden, Glastonbury Festival and Boom Festival to name a few. She's has also provided entertainment for more exclusive events at Cannes Film Festival, Cirque le Soir International and Rubber Cult. A bona fide artist who will intrigue and tease the crowd, always leaving them wanting more and questioning their life choices.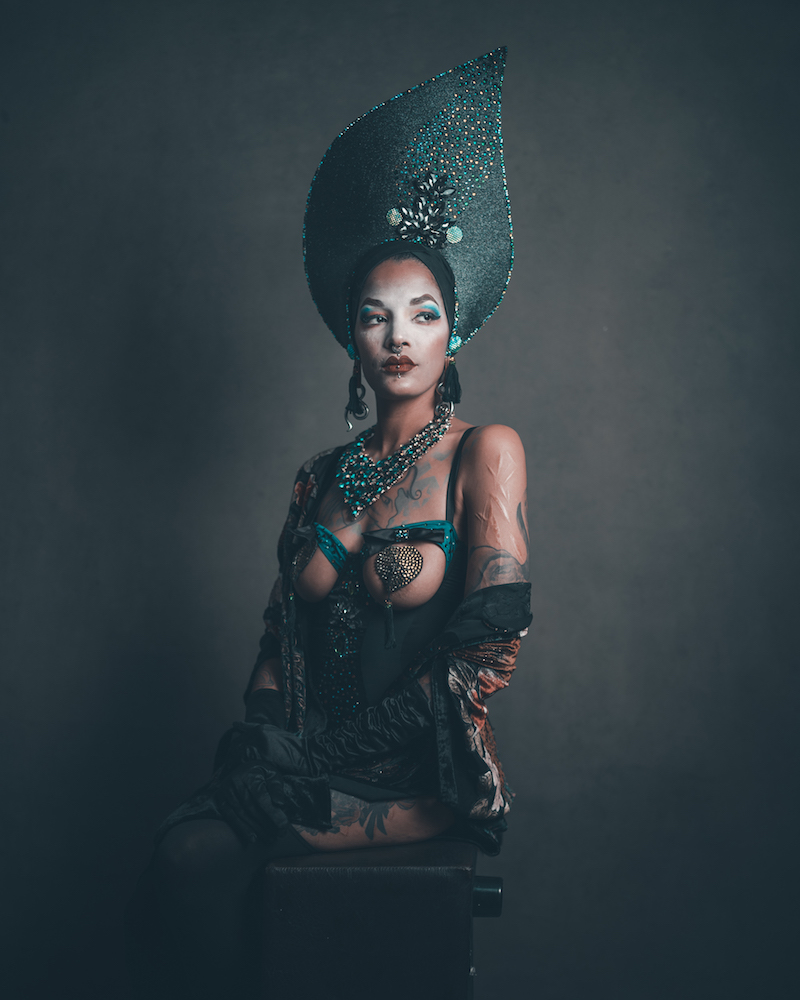 ---
DJ's
Heleness
Rockit Riyad
Peter Von Sleaze
Jamie Moon
---
FAQ
What is the expected etiquette?
At all events we have house and dungeon rules posted around the venue; these are very basic and easy to follow.
We want to ensure everyone has a safe and respectful environment to play in. If you have an incident to report, our staff and dungeon monitors are on hand throughout the evening and can be spotted by their LFW lanyard or armband.
The rules are:
-NO touching without asking
-Give others space
-NO means NO, do not bother someone after they've said no to you.
-Clean up after yourself/your scene, there are tissues and wipes available
-Be respectful
-Do not interrupt a scene
-If you're not sure, ask!
Anyone who goes against these rules can be asked to leave.
〄 〄 〄
Is there a dress code?
As always, dressing to impress is vital and we encourage our guests to wear something that fits in with the event theme. We love having an environment where everyone has made an effort to get dressed up for an evening of fun. Express yourself and wear your outfit with pride!
Dress Code: FETISH! Latex, leather, PVC, zenti, creative costumes, SMART men's suits, satin, corsets, dresses and fetish attire are all welcome! Strictly NO blue jeans & white trainers, basic street wear, or full nudity. It's a BALL – make an effort!
If you're unsure about your outfit, feel free to contact us before the event to check.
We will have a member of staff checking outfits on arrival for this event – if you are not in what we consider suitable attire then you will be refused entry or asked to leave with NO REFUNDS.
〄 〄 〄
Is there a cloakroom? Can I get changed at the event?
There is a cloakroom at Scala, which is chargeable per item & items are left at your own risk.
There is a dedicated changing area on the first floor open from 10pm – midnight . The changing area will be available again from 4am
Is photography allowed?
In the interest of discretion, we do not allow guests to take photos at our events, on mobile phones or cameras. If you are seen taking photos, you will be asked to leave. We have official photographers at all of our parties who will be more than happy to snap you and your friends.
Please bear in mind that these photos will be posted on social media pages like the ZaraDuRose & London Fetish Weekend Facebook page and websites, so if you're not happy appearing there, please don't ask for a photo.
〄 〄 〄
I've ordered tickets, but I haven't received anything, or l've lost them. What do I do?
Our tickets are processed through the Eventbrite system so are sent electronically. Please check your spam folder if you haven't received them within a few hours.
If this is still the case, or you've deleted/lost your email, get in touch with us and include the name the tickets were ordered in & the email you want them sent to so we can do this manually.
In the unlikely case that the Eventbrite system is at fault or they process duplicate payments, please contact them directly as we are not responsible for this.
〄 〄 〄
Are there ID requirements or an age limit to enter the event?
Yes, our events are strictly over 18's only. ID may be required if you look under 25. If in doubt, PLEASE bring ID. If you are lucky enough to look under 25 but don't have any ID, you WILL be refused entry with no refund.
〄 〄 〄
What can/can't I bring to the events?
Bringing in cameras and your own alcohol is prohibited. They will be removed by security.
Bringing your own toys is encouraged, so floggers, whips, restraints etc are all fine. But please no WAX OR MESSY PLAY.