Newhams Reggae Showcase Community Celebration at Stratford Town Hall Ballroom
About this event
Don Sinclair Reggae vibes Presents Newhams Reggae Showcase
On Sunday 31 October 12pm - 9pm
A FREE community Celebration at Stratford Town Hall Main Ballroom 💃🏾🕺🏾
Elevating Sound System Reggae Culture and Celebrating Black History Month
Music on the night will be supplied by 10 Sound Systems 7 Live Artist
Daddy Freddy, Lyrical Facey, Carolene Thompson, Andrew Sloley, Roxze, Mighty Emmanuel & Lion Shiloh.
Also a Musical Sound Clash you don't want to miss.
From Lloyd Coxsone to Mafia Tone, Java Nuclear Power, New sensation, Ninja Force Warrior Express Sound, X Five Family World Sound, Silver Links Sound Father & Son Exclusive, also a Cup Sound Clash Hit Squad Intl 🆚️ JJs Sound Intl 🏆
So make sure you come out and vote for your sound.
Organisations and charities and food stalls and licensed bar will also be there on the day.
So people if you live near or far Black White Asian purple or green come out and celebrate our rich culture of Soundsystem and Reggae music on Black History Month we look forward to seeing you make this a memorable event.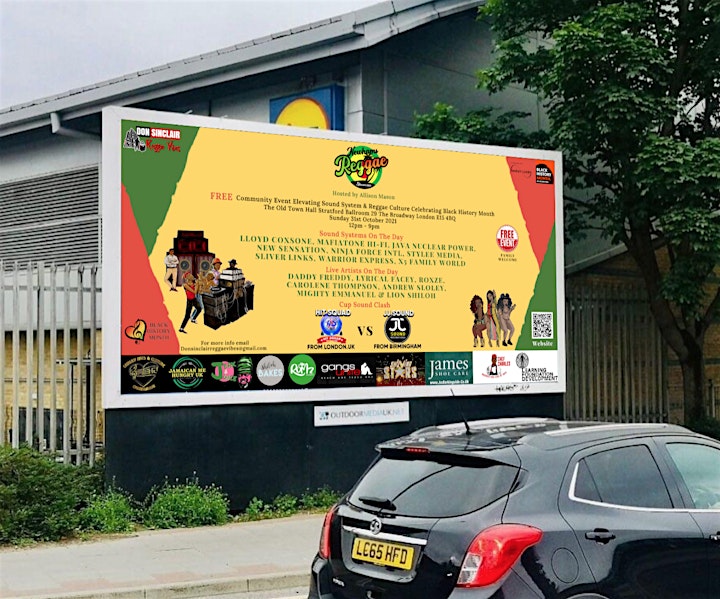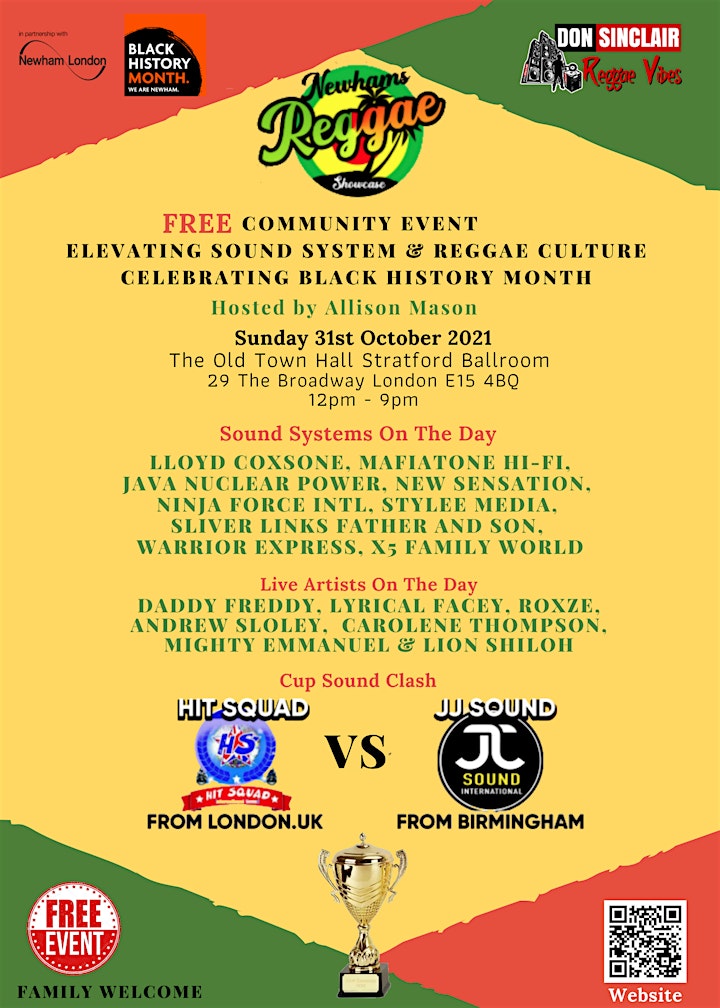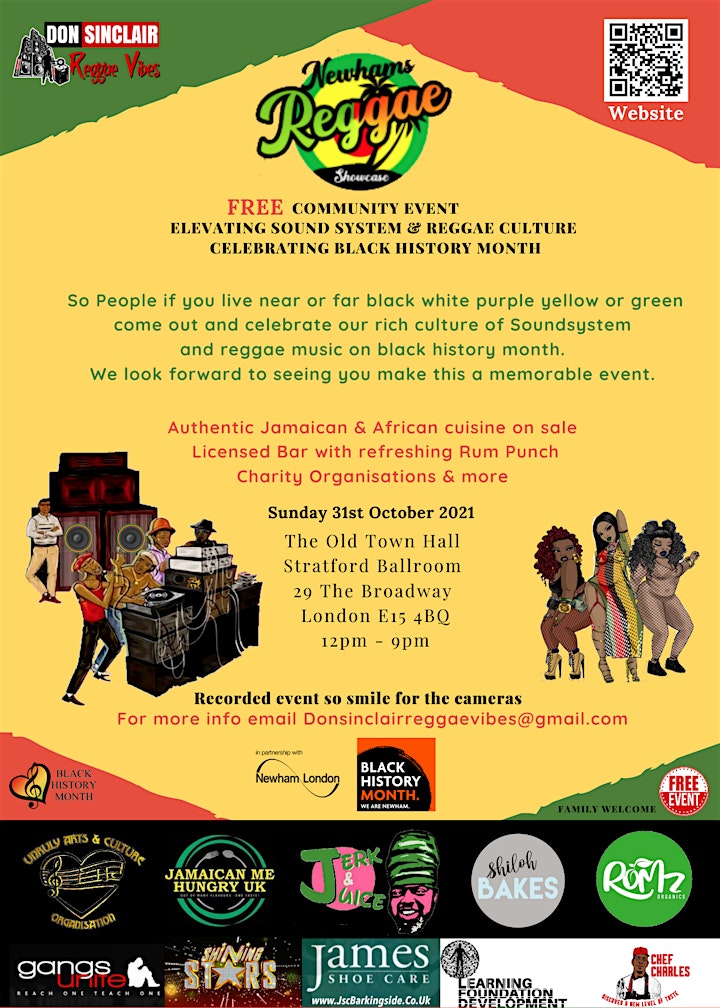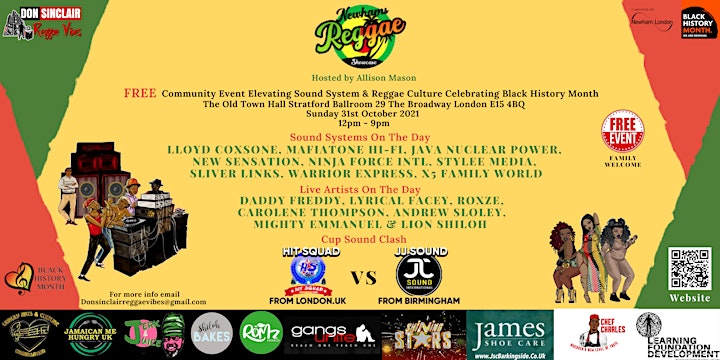 Organiser of Don Sinclair Reggae Vibes Presents Newham's Reggae Showcase