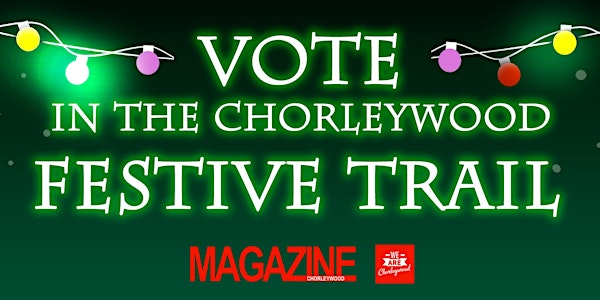 DONATE if you enjoyed the Chorleywood Festive Trail (VOTING NOW CLOSED)
If you enjoyed the Chorleywood Festive Trail DONATE to support our local primary schools & pre-school. (VOTING IS NOW CLOSED)
About this event
Chorleywooders have been busy dressing-up their doors, poshing-up their porches, glitzing up their gates and making their winter windows wonderful over the past few weeks!
Click to see the full Trail Map and list of entries.
VOTING HAS NOW CLOSED BUT YOU CAN STILL MAKE A DONATION
Winners will be announced on 22nd December.
Your DONATIONS will support our local primary schools who have had to abandon so much fundraising this year due to the pandemic. Proceeds will be shared between Chorleywood Primary, The Russell School, Christ Church CofE School and Hillside Pre-School… so please give generously!
(Registered Charity Numbers: CWP PTA: 281628, CCC: 1129662, RSPA: 1035257, HP-S: 1132378)