Description
D.O.N.A.T.E.™



A unique course that brings together Major Donor Fundraising Best Practice and Powerful NLP (Neuro-Linguistic Programming) Tools and Techniques.
"Due to the NLP techniques I learned from Paul's training, we've now secured gifts amounting to £90,000 and secured partnerships that will see our brand-awareness spread nationwide. I would definitely recommend the DONATE course".
"Having done several fundraising and Major Donor training sessions, this been by far the most interactive and useful session - I can come away and apply everything I've learned."

We're delighted to bring you D.O.N.A.T.E.™, a two-day, fully-interactive course which brings you the very best of both the Major Donor Fundraising and NLP worlds. On this unique-to-the-sector workshop, you'll learn how to 'do' Major Donor Fundraising, alongside learning powerful NLP tools and techniques that you can apply at each and every step of the fundraising process. These tools will enable you to build better rapport with your donors, create emotional engagement with your cause, increase your confidence and ultimately - go and secure the gift!
What does D.O.N.A.T.E.™ stand for?
It's similar to the old 'Seven Steps' of Major Donor Fundraising, but a lot easier to remember:

D stands for DONORS: Finding and researching the person you want to become a Major Donor
O stands for ORCHESTRATE: Planning how you'll initially engage with your prospect
N stands for NURTURE: Bringing the person closer to your organisation so they'll get to the point where they want to commit to your cause
A stands for ASK: Making the ask - the fun part!
T stands for THANK: Acknowledging their contribution and laying the groundwork for future investment
E stands for ENGAGEMENT: Keeping the supporter engaged now they are on board - with excellent stewardship!

And there you have it - D.O.N.A.T.E™!

What's the NLP part?
Alongside learning about Major Donor Fundraising Best Practice, you'll also get to take away a whole host of powerful and effective NLP tools, one for each step of the D.O.N.A.T.E. process. NLP, or Neuro-Linguistic Programming studies the structure of excellence and quality and shows how outstanding individuals and organisations get outstanding results. NLP began by studying the best communicators and has evolved into the systemic study of human communication. This workshop is uniquely designed for Major Donor Fundraisers, but you'll be introduced to tools that are used internationally, by people in all disciplines, to achieve what you want, both in your fundraising role and beyond. NLP is more than a collection of techniques though; it's a way of thinking - a frame of mind based on curiosity, exploration and, most importantly, fun!
How does the D.O.N.A.T.E.™ course work?
The D.O.N.A.T.E.™ course is a stand-alone, two-day event for individual fundraisers, run quarterly throughout the year. Organisations or fundraisers can purchase tickets by clicking on the 'Get Tickets' button.
Who is Paul Cartwright?
Paul has worked as a Major Donor Fundraiser over the past 9 years for RNIB, St Mungo's and Cancer Research UK. He's still working as a fundraiser today for RNIB, putting him in the unique position of being a trainer who is still 'walking the walk'. As a certified Master Practitioner and Trainer of NLP, Paul combines his extensive experience and training skills to help fundraisers
Join us on our next D.O.N.A.T.E.™ course - secure your ticket now!
We'd love for you to experience this exciting two-day course. Book your ticket now to ensure you don't miss out. Be quick - courses are capped at 8 people to ensure a close-knit group who get the most out of this fantastic course.
Some nice things people have said about our D.O.N.A.T.E.™ course:
"Excellent as always! Good to have training that isn't cringeworthy but practical and applicable to my job."
"It was very beneficial to hear 'real-life' examples from Paul and examples from the rest of the group - not just techniques and suggestions. It was great that it was centred around 'you' (i.e. the fundraiser) and helping with internal battles within!"
"I've learned so much! This is the first time I've had the opportunity to step outside of my thinking and observe it from the outside-in; this really helped me to understand the changes I need to make. I'm definitely going to have a different approach to my work now, and the way I handle donors. I feel MUCH more confident - thank you!"
I just wanted to thank you so much for giving me the opportunity to attend your D.O.N.A.T.E. course last week; it was brilliant. I am feeling motivated and ready to conquer the major donor world!"
Some of the organisations who have chosen our D.O.N.A.T.E.™ course: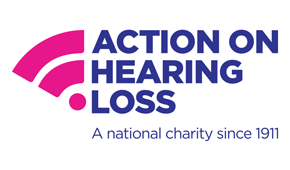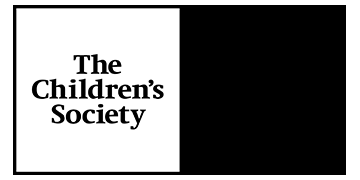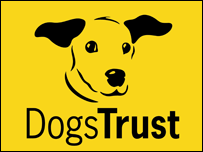 If you still need a reason as to why you should come and see us on this exciting workshop, we'll even throw in a copy of Paul's book - Normal Loaded People - for free!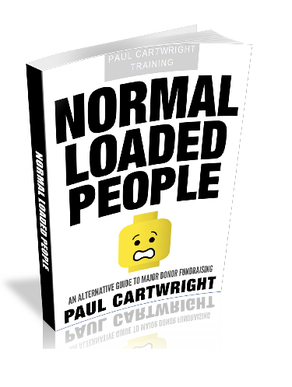 Come and join us so Paul can share with you nearly a decade's worth of expertise as a Major Donor Fundraiser - and a load of NLP magic!