About this Event
Set standards, create opportunities, build the bridge to the next generation and lead by example.
On the 28th September 2019 Doncaster Fashion week is taking place at the architecturally award winning building National College of High Speed Rail. The building represents the design, engineering and heritage of the local area and will provide a stunning backdrop for the the evenings events.
Local designer and well known ambassador for Doncaster - Leah McMullen, is the force behind this ground breaking project which will see global designers showcasing their collections within Doncaster for the first time. Avant Garde, Editorial and Couture designers will be coming together from across the globe on the evening of Saturday 28th September for a prestigious fashion show which will attract an audience of UK wide influencers, businesses and the next generation of potential designers.
Leah's passion stems from her belief that opportunities need to be created to inspire the next generation within Doncaster to consider a career within the creative industries. She hopes to create platforms which will build Doncaster as a central hub and educate the current younger generation to high industry standards that they would not normally gain experience from. It is also necessary to educate about the need to create a more sustainable fashion industry which the next generation will be a driving force behind.
SPONSORED BY BUSINESS DONCASTER and DONCASTER CREATES 'people led regeneration through great art'
DOORS OPEN FROM 18:00 SHOW STARTS AT 19:00 NO TICKETS AVAILABLE ON THE DOOR. PLEASE PHOTOGRAPH, VIDEO, LIVESTREAM on you SOCIAL PLATFORMS at the SHOW!!
Showcasing 20+ Emerging Fashion Designers
including international Fashion Designers
Over 200 of Doncaster's Creative Community are collaborting on this unique event. Local businesses are giving their time and service to make this event happen. It just shows how much we can do together to help raise the profile of the town and attract future opportunities for the people of Doncaster.
Star Guests: JAMIE CAMPBELL / Fifi la True
Music will be provided by DJ KURT GRIZZ
Confirmed Headline Acts: CHOZEN 1NE x M.T.I.D, FLUIDITY, ALEXANDRA THE VIOLINIST
NO BEHIND THE SCENES!! All DFW's stylist team will be creating the fashion forward looks, in front of the audience. Hairstylists team headed by THE HAIRSTYLISTS and Make up team headed by Charlotte French.
Doncaster Fashion Week is collaborating with Let's B:Friends to provide an over 60s VIP lounge with an amazing view of our 1st Edition's catwalk show. Lets B:Friends guests will be served with refreshments by their lovely Volunteers.
POP UP BAR by ZEST MIXOLOGY
AFTER PARTY!! Join the DFW TEAM, Creative Diector Leah McMullen, FASHION DESIGNERS, performers and attendees for celebratory drinks at SLUG & LETTUCE 53-54 Hall Gate, Doncaster, DN1 3PB (Drinks not included)
BUILDING PLATFORMS, CREATING OPPORTUNITIES and SETTING STANDARDS within the CREATIVE INDUSTRY for the NEXT GENERATION of DONCASTER.
www.DoncasterFashionWeek.co.uk
All attendees must be aged 16 years and over to be at this event. In order to be served at the bar all attendees must bring photo ID. PHOTOGRAPHY PASSES & INDUSTRY PASSES AVALIABLE email leah@doncasterfashionweek.co.uk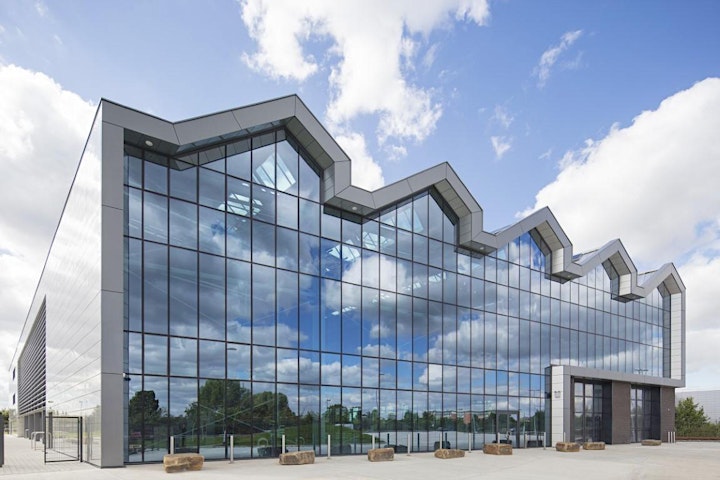 National College of High Speed Rail
Carolina Way, Doncaster DN4 5PN