Is Toastmasters Right for You?
About this event
Do you want to become a confident public speaker and strong leader? If so, Toastmasters is the place for you. You'll find a supportive learn-by-doing environment that allows you to achieve your goals at your own pace.
Doncaster Speakers is your local Toastmasters International club and has achieved the highest 'President's Distinguished' rating over past years.
Come along for FREE and attend one or two meeting to see if this is right for you!
Our meetings are usually held on the 2nd and 4th Monday of the month.
Once you register for this event you weill be sent a welcome email including the Zoom link to the meeting.
Please arrive by 6:45pm to register and be greeted before the 7pm start.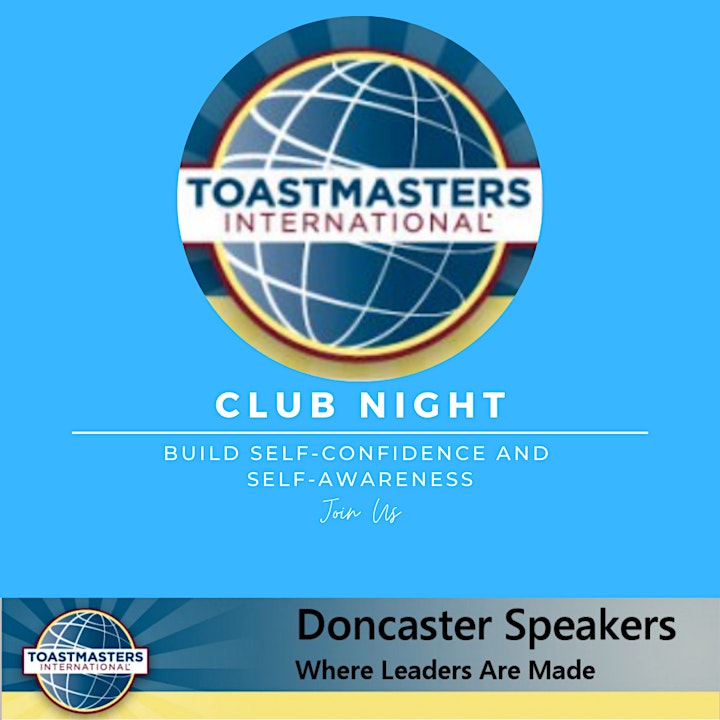 Organiser of Doncaster Speakers Club Night
Would you like to speak in public with confidence?
Would you like to express your opinion with conviction?
Do you need to be able to speak in front of others and be sure that they'll listen?
Doncaster Speakers is a great place to learn.
You might be looking to gain confidence to speak up in business settings, to deliver presentations or to hone your skills in preparation for a wedding speech.  Doncaster Speakers can help you with all of those things – and much more.
We're part of Toastmasters International, a leading communication and leadership development organisation. There are more than a quarter of a million Toastmasters members across the world, all following the same programme and all learning together.
Our communication programme enables members to build skills and experience in a range of speaking styles, and builds from giving a first speech through to being able to speak confidently and inspirationally.
Alongside the speaking programme, all members take on other responsibilities in organising and evaluating sessions and work towards recognition as a Competent Leader.
Toastmasters is quite unique in that it's an ongoing process; we learn together, encourage each other and help other members to develop themselves.
And we have a lot of fun along the way.
We're always open to new members, and guests are very welcome at any of our meetings.