'Don't Die of Ignorance': the impact of health promotion in the context of...
Description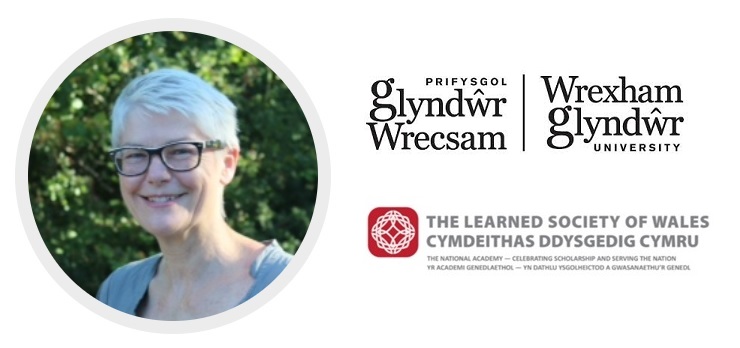 This event is organised in partnership with Wrexham Glyndŵr University.
The talk will cover the history of how HIV/AIDS prevention and care developed over the past 35 years, outlining the impact of public health messages and how intervention with drugs has transformed what was once a 'fatal disease' to a manageable long term condition, however stigma still exists.
Dr Olwen Williams FLSW is Chief of Staff for the Primary, Community and Specialist Medicine Clinical Programme Group at Betsi Cadwaladr University Health Board. A consultant physician for over 20 years, she was named Welsh Woman of the Year in 2000, and received an OBE for services to medicine in 2005. Dr Williams is a specialist in genitourinary medicine and is President of the British Association for Sexual Health and HIV. She is an elected member of Council at the Royal College of Physicians, and a former Vice-President of the Medical Women's Federation.
Dr Williams is a distinguished Fellow of the Learned Society of Wales.
---
Trefnir y digwyddiad hwn mewn partneriaeth â Phrifysgol Glyndŵr Wrecsam.
Bydd y sgwrs yn cwmpasu hanes datblygiad gofal ac atal HIV/AIDS dros y 35 mlynedd ddiwethaf, gan amlinellu effaith negeseuon iechyd cyhoeddus a sut mae ymyrraeth cyffuriau wedi trawsnewid yr hyn oedd unwaith yn 'glefyd marwol' yn gyflwr tymor hir y gellir ei reoli, er bod stigma'n dal i fodoli.
Dr Olwen Williams FLSW yw Pennaeth Staff Grŵp Rhaglen Glinigol Meddygaeth Sylfaenol, Gymunedol ac Arbenigol Bwrdd Iechyd Prifysgol Cadwaladr. Mae'n feddyg ymgynghorol ers dros 20 mlynedd, fe'i henwyd yn Fenyw Gymreig y Flwyddyn yn 2000, a derbyniodd OBE am wasanaethau i feddygaeth yn 2005. Mae Dr Williams yn arbenigo mewn meddygaeth enitowrinaraidd ac yn Llywydd Cymdeithas Iechyd Rhywiol ac HIV Prydain. Mae'n aelod etholedig o'r Cyngor yng Ngholeg Brenhinol y Meddygon ac yn gyn Is-Lywydd Ffederasiwn Meddygaeth Menywod.
Mae Dr Williams yn Gymrawd nodedig Cymdeithas Ddysgedig Cymru.