Description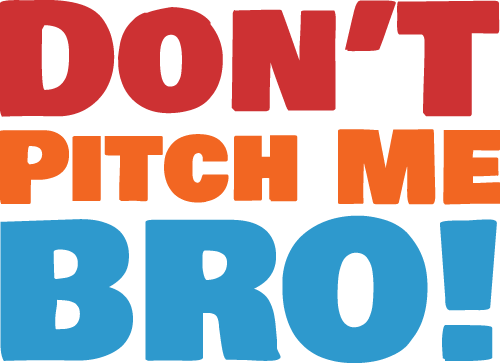 Get the feedback your product deserves, not the feedback your pitch earns..
We've all seen it, the snake-oil salesman who gets up, is confident with his words, has great delivery, drops in some funny jokes, maybe he even drops the F-bomb to shake you up a bit... but the product sucks
Before you know it, you're surrounded by a standing ovation, he's presented a massive cheque, and you're left wondering if you've lost the plot
We're here to help
Following on from our rip-roaring successes with the Digital Sizzle & Silicon Drinkabout, those beautiful 3 beards are back with yet another event for your overloaded calendar.
Don't Pitch Me, Bro! is designed to get to the nitty gritty of business, not the hockey stick graphs and zero revenue models, but instead designed to help you ascertain where the next step may lie.
What we're really keen to do is to really try and help people struggling with any of the following problems:
Product/market fit

Customer acquisition

Customer development

Marketing

PR

Usability

Minimum Viable Product

Product Roadmaps

Funding Streams

and much, much more...
Monthly on Thursdays, 7pm - 11pm
There are a few simple rules:
Be nice, it's not easy putting your dream in front of others

Try to understand the reasons behind the issues

A supportive network is crucial to evolution.
======================================
#DPMB4 IS SPONSORED BY DEMAND BEER
Launching September 2012, Demand Beer (http://www.demandbeer.com) is a new Facebook app that enables you to invite groups of friends to chip-in and buy beer and cider, directly within Facebook. Running on Plainsocial.com using GoCardless.com, we think this is what F-commerce is all about: group, social buying.
The competition page for Demand Beer is now live!
Win beer for a year by giving the Demand Beer app a whirl. All you have to do is head to app.demandbeer.com between Weds 26th Sep and Thurs 18th Oct, start a Demand Beer purchase (it doesn't need to be completed, so no purchase necessary), and use the coupon code 3BEARDS during Step 3.