Description


The Audacity of Boulton Tour will hold us accountable for the global issues that our generation face today.
Don't Settle are taking over Soho House - the family home of the man on our £50 note: Matthew Boulton. Boulton is regarded as a hero for being a successful engineering industrialist for over 200 years.
For Festival of Audacity, this immersive tour will enable you to interact with history and make informed choices about the present. Boulton will charm you into going into business with him, but our Curators will reveal how what we buy can contribute to human exploitation and the climate crisis.
You can drop-in throughout the day, and expect:
Food and drink
Fun activities
20 minute tours running from 11am, 11.30am, 12pm, 1.30pm, 2.00pm, and 2.30pm*
Celebrations at 3.00pm
So, will you advocate for change or remain silent in the 21st century?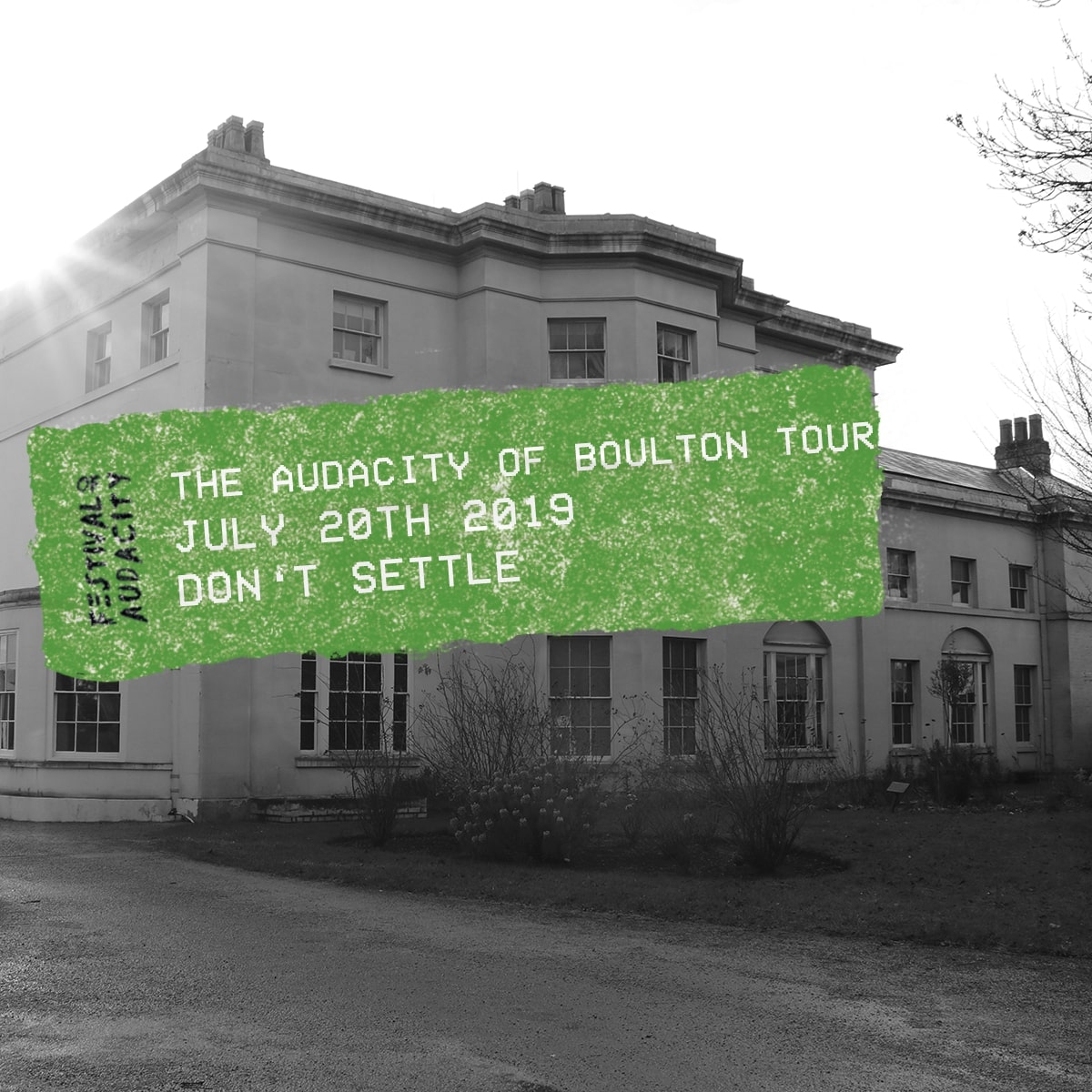 ---
*Please arrive 5 minutes before the start time as no late comers will be able to attend. If you wish to attend without a ticket, please arrive an extra 5 minutes before so we can check for spaces.
About Festival of Audacity
Festival of Audacity is a three day, multidisciplinary festival which makes Birmingham the stage for activist art. Festival of Audacity 2019 focuses on art and transport.
About Don't Settle
Don't Settle is part of Free Radical, a company which exists to give young people the space to tell stories about themselves, their communities, and what they care about. Don't Settle is a three-year National Lottery Heritage Fund project which empowers 16-25 year old people of colour in Birmingham and the Black Country to change the voice of heritage through the arts, research, and governance.
Organiser of Don't Settle x Festival Of Audacity: The Audacity of Boulton Tour