Don't Shush Me - Open Mic Poetry @ North Kensington Library

Tuesday, 28 May 2019 from 19:00 to 22:00 (BST)
Event Details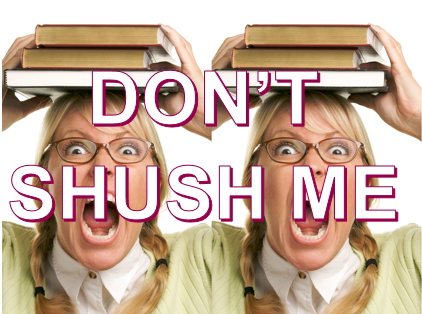 Don't Shush Me!
Open Mic Poetry at North Kensington Library
Join us for an evening of spoken word, storytelling and poetry to celebrate this year's Cityread novel, Sofia Khan is Not Obliged.
Our Resident Poet for this month is Shareefa Energy.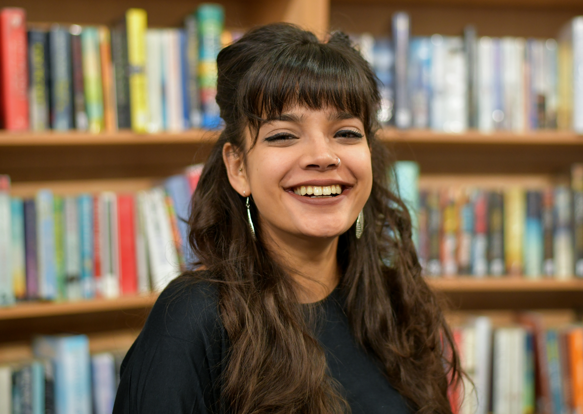 www.shareefaenergy.com
A powerful award winning spoken word artist; her poetry is honest, explores injustice and areas where women and migrant communities are usually silenced. Shareefa isn't one to hold her tongue. She has created a powerful poem with the BBC to mark the one-year anniversary after the Grenfell fire, highlighting the North Kensington community's demands for justice.
Are you a poet or spoken word performer?
We have Open Mic slots are available. To book a slot please either book a Performer ticket here on eventbrite, email us at libraries@rbkc.gov.uk or arrive early to put your name down.
North Kensington Library
108 Ladbroke Grove
W11 1PZ

Doors at 6.30pm
Open Mic 7 to 9pm
Followed by this month's resident Poet Shareefa Energy
Free Entry
Arrive Early to put your name down for Open Mic Slots (10 minutes)
When & Where

North Kensington Library
108 Ladbroke Grove
W11 1PZ London
United Kingdom


Tuesday, 28 May 2019 from 19:00 to 22:00 (BST)
Add to my calendar
Organiser
Subscribe to our newsletter and never miss another event! http://bit.ly/rbkclibraries
---
Our libraries offer a regular programme of events which include Business events, Career Advice, Health, <A HREF="http://rbkc.gov.uk/libraryservices/newsandevents/regularadultsevents/adultseventsinformation.aspx" TARGET="_blank" REL="noreferrer noopener noopener noopener noopener noopener noreferrer noopener nofollow noopener noreferrer nofollow noreferrer noopener noopener noopener noopener noopener noreferrer noopener nofollow noopener noreferrer nofollow noreferrer noopener noopener noopener noopener noopener noreferrer noopener nofollow noopener noreferrer nofollow noreferrer noopener noopener noopener noopener noopener noreferrer noopener nofollow noopener noreferrer nofollow noreferrer noopener noopener noopener noopener noopener noreferrer noopener nofollow noopener noreferrer nofollow noreferrer noopener noopener noopener noopener noopener noreferrer noopener nofollow noopener noreferrer nofollow noreferrer noopener noopener noopener noopener noopener noreferrer noopener nofollow noopener noreferrer nofollow noreferrer noopener noopener noopener noopener noopener noreferrer noopener nofollow noopener noreferrer nofollow noreferrer noopener noopener noopener noopener noopener noreferrer noopener nofollow noopener noreferrer nofollow noreferrer noopener noopener noopener noopener noopener noreferrer noopener nofollow noopener noreferrer nofollow noreferrer noopener noopener noopener noopener noopener noreferrer noopener nofollow noopener noreferrer nofollow noreferrer noopener noopener noopener noopener noopener noreferrer noopener nofollow noopener noreferrer nofollow noreferrer noopener noopener noopener noopener noopener noreferrer noopener nofollow noopener noreferrer nofollow noreferrer noopener noopener noopener noopener noopener noreferrer noopener nofollow noopener noreferrer nofollow noreferrer noopener noopener noopener noopener noopener noreferrer noopener nofollow noopener noreferrer nofollow noreferrer noopener noopener noopener noopener noopener noreferrer noopener nofollow noopener noreferrer nofollow noreferrer noopener noopener noopener noopener noopener noreferrer noopener nofollow noopener noreferrer nofollow noreferrer noopener noopener noopener noopener noopener noreferrer noopener nofollow noopener noreferrer nofollow noreferrer noopener noopener noopener noopener noopener noreferrer noopener nofollow noopener noreferrer nofollow noreferrer noopener noopener noopener noopener noopener noreferrer noopener nofollow noopener noreferrer nofollow noreferrer noopener noopener noopener noopener noopener noreferrer noopener nofollow noopener noreferrer nofollow noreferrer noopener noopener noopener noopener noopener noreferrer noopener nofollow noopener noreferrer nofollow noreferrer noopener noopener noopener noopener noopener noreferrer noopener nofollow noopener noreferrer nofollow noreferrer noopener noopener noopener noopener noopener noreferrer noopener nofollow noopener noreferrer nofollow noreferrer noopener noopener noopener noopener noopener noreferrer noopener nofollow noopener noreferrer nofollow noreferrer noopener noopener noopener noopener noopener noreferrer noopener nofollow noopener noreferrer nofollow noreferrer noopener noopener noopener noopener noopener noreferrer noopener nofollow noopener noreferrer nofollow noreferrer noopener noopener noopener noopener noopener noreferrer noopener nofollow noopener noreferrer nofollow noreferrer noopener noopener noopener noopener noopener noreferrer noopener nofollow noopener noreferrer nofollow noreferrer noopener noopener noopener noopener noopener noreferrer noopener nofollow noopener noreferrer nofollow noreferrer noopener noopener noopener noopener noopener noreferrer noopener nofollow no