Drawing is relaxing, but it can be hard to decide what & how to draw. This workshop shares easy exercises to wind down with a good doodle
About this event
Drawing can be relaxing, but sometimes it's hard to decide what to draw and easy to worry about how to draw it! This workshop shares some doodle games to relax with; each only requires one pen/pencil, any kind of paper, and no particular drawing skills.
We'll be using simple sets of rules and randomly generated numbers to take the decision-making out of sketching patterns, and reaction drawing to help us think about daily experiences. Activities aim to be short, stand-alone, and easy to repeat as a warm-down at the end of the day. They can be a great start to keeping a visual diary if that's your thing; but the workshop isn't dependent on having or using any kind of diary to take part.
This is a non-skills-based workshop, with no previous drawing experience required
Art materials you need for this online event are at least one pen or pencil, and some paper (lined or plain, it doesn't matter)
You can add in coloured pens/pencils or any other materials you have if you want
Your hosts will provide all the randomly generated numbers/dice rolls/card shuffles etc needed for drawing games
You don't have to share your camera or show your doodles for this event - but there'll be opportunities to share for anyone who wants to. This event will not be recorded
This event runs for one hour; for anyone who wants to have a warm-up doodle with us, the Zoom meeting will start 10 minutes early
We'll be online for 15 minutes after the meeting for any questions/art chat
This workshop is 'pay what you want'. Suggested donation: £3. All proceeds above Eventbrite's fees will be donated to the Rising Sun Art Centre in Reading, UK, to help the centre improve ventilation and keep running events following the coronavirus pandemic
Hosts:
Immy Smith - visual artist
Maria Christodoulou - biostatistician
Nat Shillor - happiness facilitator
This workshop is part of Bookface Chapter 12, the annual artists book fair at the Rising Sun Art Centre and online event at bookfacearts.uk
Images from previous workshops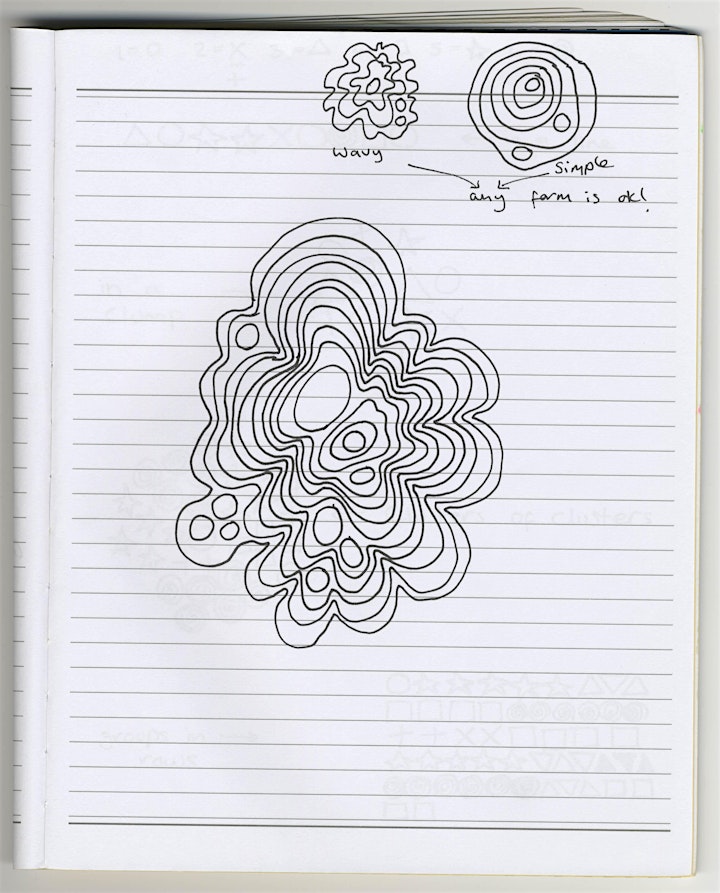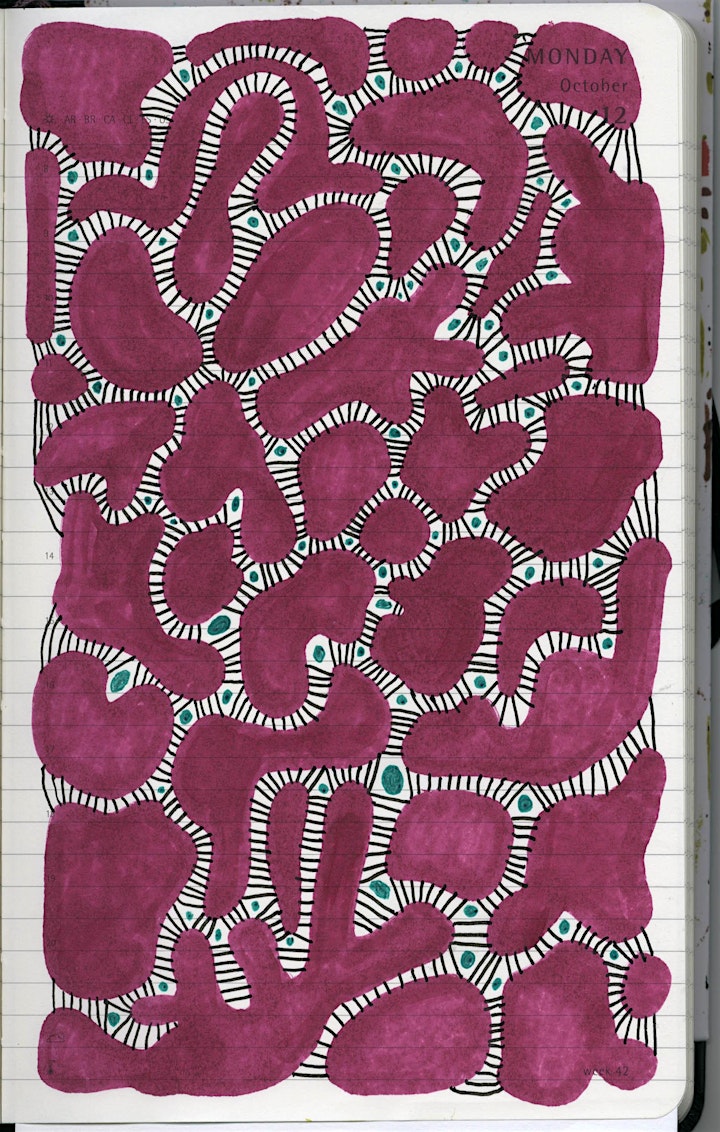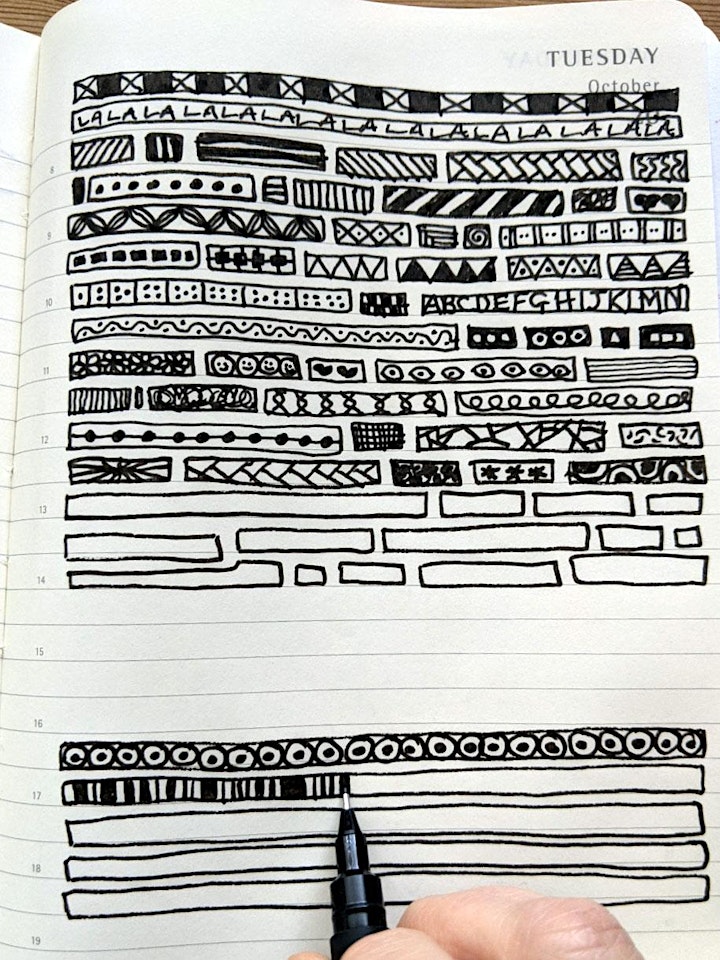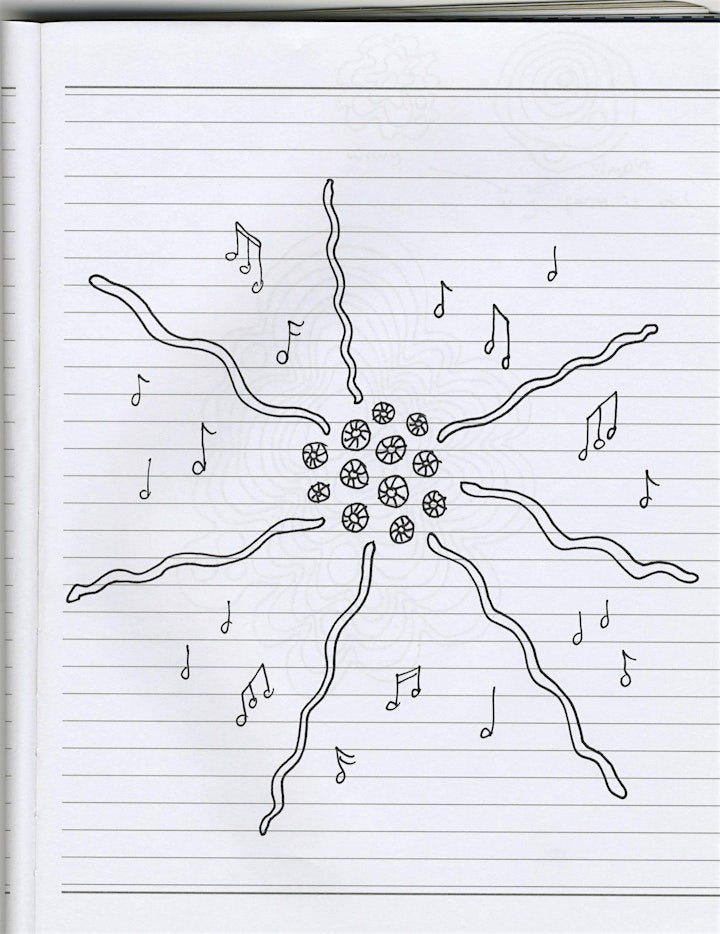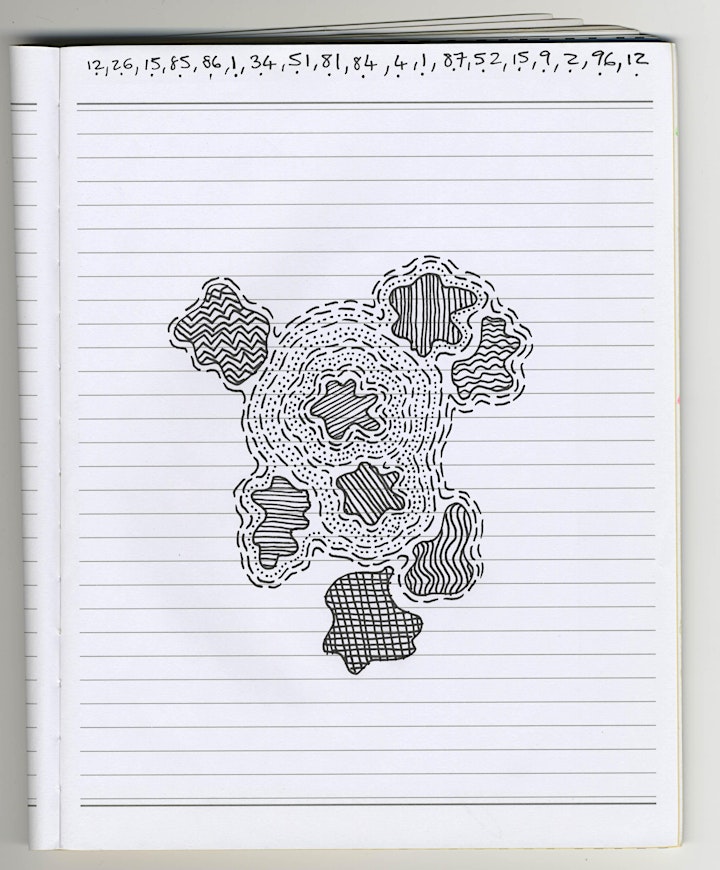 Organiser of Doodle diaries - relaxing drawing games for winding down
Immy Smith is an interdisciplinary artist and biosci escapee, merging drawing with science. They specialise in exploring pattern formation, including rule-based/generative drawing, cellular shapes, and camouflage and mimicry in plants and animals. They think the difference between art and science is a lot smaller than you'd think.