DOODLELEDO Nathan Bowen takeover : drawing + mind games for adults
Description

Think 2 hrs of pure fun, creativity, interactive drawing and mind games, new friends, using your right side of the brain (the more adventurous one), drinks, snacks and amazing space.
SPECIAL GUEST: NATHAN BOWEN - LONDON'S RENOWNED STREET ARTIST JOINING US AT TMRW.

If you say 'I CAN'T DRAW!' we say 'nonsense'. 'Every child is an artist, the problem is staying an artist once you grow up.' - Pablo Picasso
WHY: we're bored with regular networking. We want to meet new people and get creative through fun. We also don't want to get lost in a crowd, so there's limited space. Now in 20 cities around the world on 5 continents!
WHAT YOU GET: time off for your brain, new friends, 2 hrs of interactive drawing games, creativity to the fullest, nibbles, drinks, amazing space and art materials heaven.
DOODLELEDO FAMILY: (want to partner up with us? Ping us here.)
TMRW We're so excited to welcome TMRW to our family only 14min train from London Bridge! It's time to hit South of the river and visit the largest and coolest coworking, events and office space there (even if we do say so ourselves). TMRW is in the heart of Croydon, which has fast become the hotspot for Tech startups. In fact, Croydon is now recognised as the fastest growing "Tech City" in the UK. They've got gorgeous, spacious facilities combined with impressive network of tech connections. That's why London's best tech talent is signing up as TMRW members and that's why we're curious to shake things up a bit and partner with TMRW on this Doodleledo experience. You've got to see it!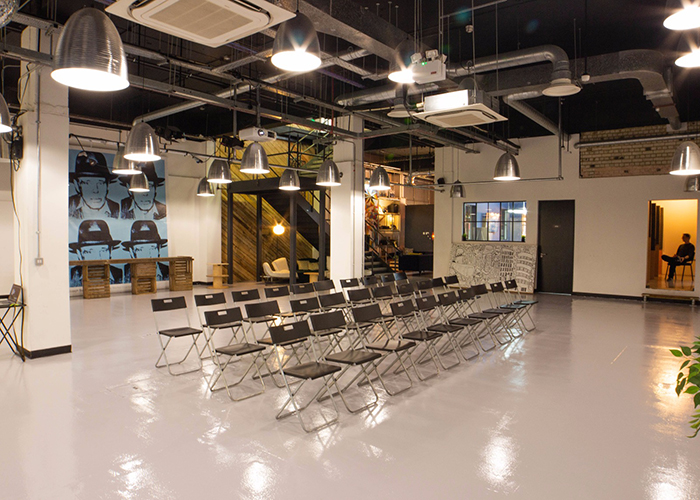 NATHAN BOWEN If you don't know his artwork, where have you been?? Nathan is a renowned London guerilla street artist who's work you've definitely seen or recognise. He actively works as an art vigilante, seeking for dull, lifeless spaces around London, also describing himself as the 'Artistic Gangster', Nathan has a lawless approach to street art. By openly using his imagination he transforms these old walls, creating new and inspiring works of art. His style is unique, fast, dynamic and unpredictable, his signature characters known as 'The Demons' invade building site hoardings all over London, using the streets as his own gallery. Nathan is coming to Doodleledo as our Special Guest so expect the unexpected from the evening!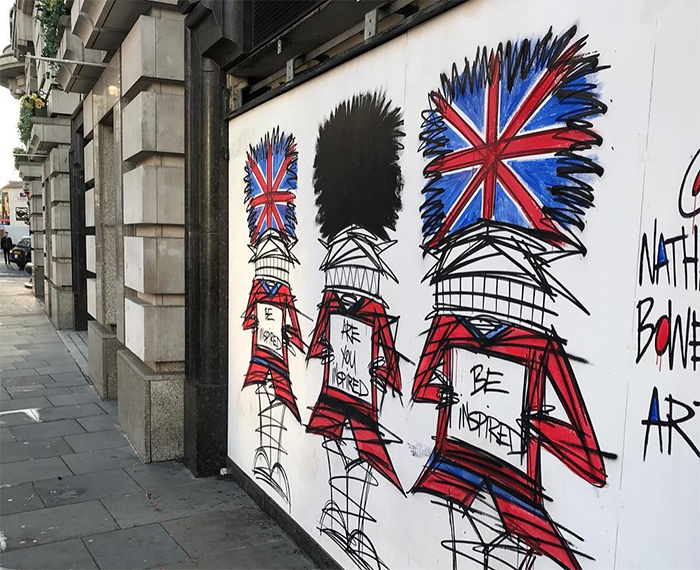 Artefact Cards fun, visually pleasing, small cards for us to play with ideas and have a great time. Draw on them, write, doodle up to you! We love the guys from AC! You will too when you start playing with them.
Doodleledo is a Natalka Design venture - creative agency specialising in creative strategy, visual storytelling and engagement. We draw people's attention for you. Want a private Doodleledo experience for your team or clients? Ping us here.
SHARE SOME LOVE ONLINE: #Doodleledo @Doodleledo @nathanbowenart @tmrwhub @Artefact_Cards
Want to launch Doodleledo in your city? Get in touch.
Organiser of DOODLELEDO Nathan Bowen takeover : drawing + mind games for adults
Natalia Talkowska, is an international speaker and the founder of innovation creative consultancy 
Natalka Design
 based in London, and 
Doodleledo
 - experiential events full of drawing + mind games for anyone who says "I can't draw." She is a leading visual storyteller and creative strategist who has helped many high-profile clients including the British Government and British Royal Family, numerous Blue Chip companies, and some of the biggest names in the tech industry bring their stories to life. A five-time TEDx speaker, Natalia is passionate about creative ways to connect people, and help them solve problems through visual communication and more human approach.
Natalia also runs two podcasts: 
Drawpod
 - drawing on the radio and 
#resisttheusual
 - asking unscripted questions to entrepreneurs.
GET IN TOUCH:
@Nati_Tal (twitter) @natalia_talk (insta)
@natalkadesign
+44(0)7551981633
hello@natalkadesign.com
natalkadesign.com
doodleledo.com