Raising funds for the sensory garden redevelopment at Doonfoot Primary, with a bit of help from our wee yellow pals!
About this event
Rotary in Alloway are delighted to be hosting a fun filled race day in aid of the redevelopment of the communication base sensory garden at Doonfoot Primary.
Every £1 raised will be matched by Rotary International up to a total of £2,100!
Racing Rules
Racing will take place on Rotary in Alloway's portable Duck Racecourse across a number of heats in which 200 ducks will compete at a time. The winning duck owner of each heat will be announced after each race and will go on to the Grand Final.
Magic Malky will present the event and the children will be able to come along in their classes to watch a heat. We're sure they will cheer on the ducks with gusto!
Unfortunately, we are unable to host parents or visitors but a video will be available on our website after the Supreme Duck has been announced!
Ticket Management
If you back a duck, you will receive an electronic ticket confirming your participation in the race. All ticket numbers and names will be downloaded into a spreadsheet and Duck numbers added.
You can find out more about how we put the 'fun' into fundraising for local initiatives with our unique Duck Racecourse on our website: https://allowayrotary.org/duck-race
Good luck, and thank you for supporting the school.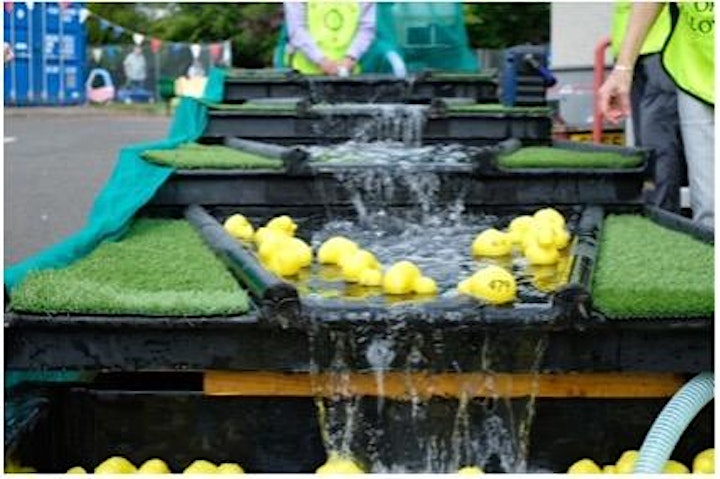 Organiser of Doonfoot Primary School Duck Race