Visit the oldest member-run swimming pool in Europe and see the spectacular Turkish Bath: one of Glasgow's best-kept secrets!
About this event
The Arlington Baths Club is the oldest member-run swimming pool in Europe. Our 'A' listed building houses a skylit swimming pool and a magnificent Turkish Bath. This Victorian bathing complex was constructed in several phases and the Arlington has been an early adopter of new technologies: a Victorian concrete dome and a 1930s eco-friendly sand filter! Since opening in 1870 we've been a home-from-home for thousands of Glasgow men, women and children who have come to the Baths to swim, exercise and relax. Hear a wealth of stories about our history and our past members – people who made Glasgow!
The tour also includes the opportunity to see the 51 Glasgow Doors artwork by Glasgow artist and Arlington Baths Club member Marion Gardyne, depicting 51 of Glasgow's outstanding, quirky and eye-catching doors. Learn about each one: dates, architects and locations, and place an order to buy your own high quality print.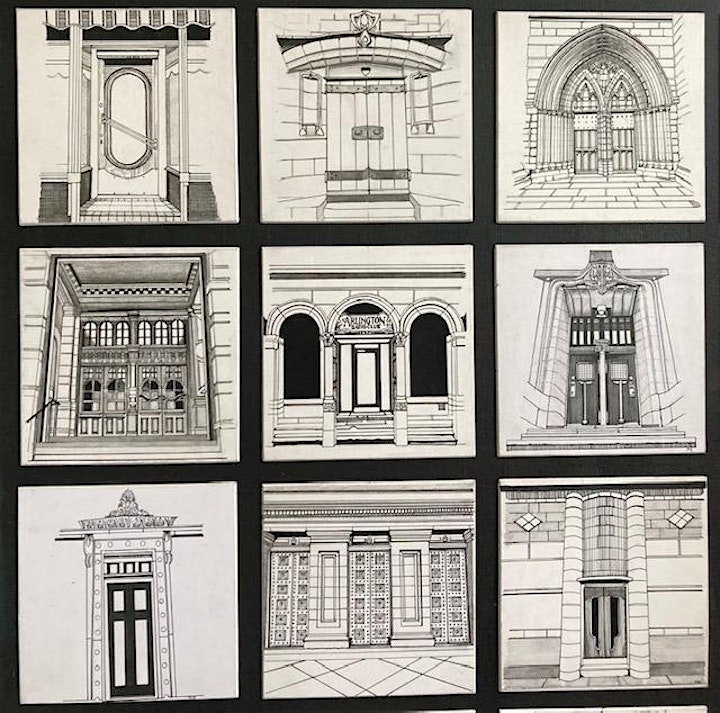 Organiser of Doors Open Day 2021 Building Tours
The Arlington Baths Club is an historic Victorian bathing complex, owned and run by members for members on a not-for-profit basis. Founded in 1870, this community club is the oldest of its kind in the world.
Our 'A' listed building is home to a 21 metre sky-lit swimming pool with trapezes and travelling rings, a unique and beautiful Turkish suite, saunas, a steam room, free-standing slipper baths and hot tubs, a gymnasium in an airy Victorian loft, a spacious and elegant old Reading Room and a members' lounge. Every member of the club has a personal peg for their swimming costume so they can pop in any time for a swim. Costumes are then cleaned and dried, ready for their next visit.
 We're a community with rich memories. Many members joined as children to swim with their parents; they're now bringing their own children to the Baths. From learning to swim, to swinging across the pool on the rings, to relaxing in the warmth under the star-studded dome of the Turkish suite, the Arlington Baths is a special place with a colourful history and strong sense of community and heritage.