Description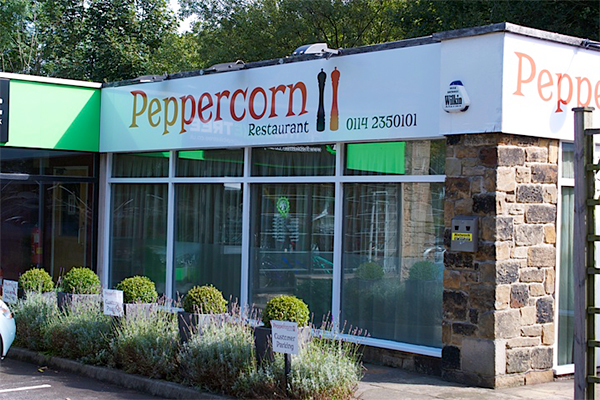 Under the ownership of Chef Patron Charlie Curran and partner Kelly Ware, Peppercorn Restaurant pride themselves on using the freshest and best ingredients available, sourcing them locally wherever possible. They believe in seasonality, which is reflected in their regularly changing menus.
The Firm Networking Limited comprises a collection of pay-as-you-go business networking groups across Sheffield and Derbyshire. A combination of no-membership, a laid back approach, relaxed atmosphere and pro-active attendees make our events such a success.
And unlike the majority of business networking groups, every single penny collected (after paying for the venue) is donated to local charities and worthwhile causes, including the Sea Cadets and The Children's Hospital Charity right here in Sheffield.
There are twists at each meeting to keep them fresh and we always have a few surprises up our sleeves which the attendees seem to really like! All we ask is that if you reserve a place, that you honour that booking - it's the charities that lose out if not (plus you'll get your name and company read out!).
All of the venues that we use are independently owned and offer excellent freshly prepared food.
Please notify us prior to the event of any dietary requirements/allergies.
If you require any further information on The Firm Networking Limited, please follow us on twitter @TheFirmNetworks, and/or email us at info@thefirmnetworking.co.uk
So book on, turn up and enjoy............and remember to bring plenty of business cards and a smile!!

We look forward to welcoming you soon.