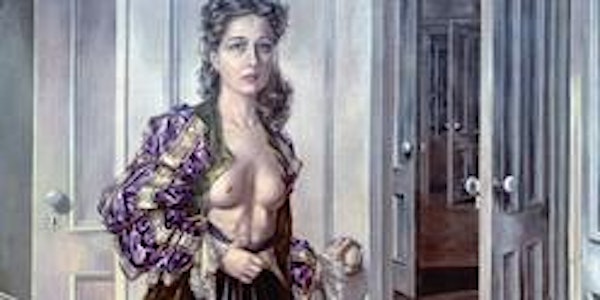 Dorothea Tanning - Illustrated Zoom Talk by Alyce Mahon
Event Information
Refund policy
Refunds up to 1 day before event
Join Professor Alyce Mahon for a lecture on Dorothea Tanning
About this event
Leaving the Door Open...The Art of Dorothea Tanning
Mahon's talk will explore the themes of sexuality and space in the work of Surrealist artist Dorothea Tanning (1910--2012). Looking at a range of work across Tanning's career, and in many media - painting, fiction, soft sculptures, it will consider how Tanning subverts the domestic space for Surrealist ends, in keeping with her assertion, "My work is about leaving the door open to the imagination so that the viewer sees something else every time."
Speaker: Alyce Mahon is a Professor of Modern & Contemporary Art History at the University of Cambridge, England. She is the author of Surrealism and the Politics of Eros, 1938-1968 (Thames & Hudson, 2005), Eroticism & Art (Oxford University Press, 2005 and 2007) and The Marquis de Sade and the Avant-Garde (Princeton University Press, 2020), as well as numerous journal, book and catalogue essays on Surrealism and its dialogue with eroticism and gender politics. She also works with major museums on Surrealist exhibitions and was the guest curator of Dorothea Tanning, Behind the Door Another Door, the first major retrospective exhibition of the American Surrealist Dorothea Tanning (1901-2012), for the Museo Reina Sofia, Madrid (Oct. 3, 2018 –Jan. 7, 2019) and the Tate Modern, London (Feb. 27–June 6, 2019), and the head advisor for the first survey show of Argentine-Italian Surrealist Leonor Fini (1907-1996) in the United States, titled Leonor Fini: Theatre of Desire 1930-1990 and on show at the Museum of Sex, New York (Sept. 28, 2018-March 4, 2019). Her talk will focus on her new book on the Marquis de Sade and the Avant-Garde and her longstanding interests in the dynamics between art, sex, and politics.
These are extraordinary times and the plague has hit some harder than others, tickets are by donation – if you possibly can £10 is much appreciated, but £2 is also much appreciated. Thank you for your support.
Date and time
Location
Refund policy
Refunds up to 1 day before event