Sales Have Ended
Registrations are closed
Many thanks for your booking. We'll be in contact again on October 9th with the Zoom link.
Sales Have Ended
Registrations are closed
Many thanks for your booking. We'll be in contact again on October 9th with the Zoom link.
Our Online Pitch Event on June 14th, will see 5 entrepreneurs pitching to investors in an attempt to gain their investment interest.
About this event
During these extraordinary times, Dorset Business Angels has adapted to continue to offer opportunities to Investors and to support innovative early-stage businesses.
On June 14th 2021we have our next Online Pitch Event, with five carefully selected companies to pitch to our network, despite the current limitations in place on face to face meetings
The event will mirror, as close as we possibly can, the format of our face to face pitch events.
Entrepreneurs will present their pitch decks in a live 10 minute presentation, followed by a 5 minute Q & A session with Investors.
Following the event, those Investors who have expressed interest will be able to access pitch decks and supportive information via a secure area of our website.
The Online Pitch Event will take place from 12.45pm via Zoom. The pitches will begin promptly at 1pm.
Your Zoom link will be sent out via Eventbrite as part of your booking process. A reminder will be sent prior to the event.
To register for the event you will need to self certify as either a High Net Worth or Sophisticated Investor.
The 5 pitches are confirmed as follows:
Market sector: Big Data
We are all familiar with the in-store club cards that abound in major stores and supermarkets, but there is a huge opportunity to make this 'customer tracking' technology available to a much wider market of retail and hospitality businesses in the UK and US, at a fraction of the cost required to support an existing national platform.
This Company now has its own platform up and running with its first client signed up and discussions are ongoing with the major credit card companies who want to move into this area of loyalty tracking. They now seek £150K to optimise their system and make it even more appealing to their potential 'big-data' clients.
Market sector: Non-invasive Health Monitoring
In many areas of medicine and healthcare, it is necessary to either contact the patient or take a blood sample in order to obtain a measurement of their health status. This Company has a non-contacting solution that simply shines light into the eye and detects the return signal in order to screen for, diagnose, and monitor some of the major chronic health conditions of our time
The company was set up in September 2019 and the two founders have 30 years of experience in medical device development. They now have a team of 25 who have developed their first product, which is scheduled to launch later this year. They believe that the revenues from this product will help them to become cash positive during 2022.
They are currently raising £2.5M to fund the development of longer-term global opportunities in this field.
Market sector: Live streaming to Global Investors
There are over one million start-ups globally that seek Angel-funding each year. This Company has developed a platform that will host and showcase these businesses to a global audience of investors, thereby improving the probability that they will secure funding without the time, expense and effort required to undertake numerous pitches to potential investors.
They have now attracted a diversified pool of start-ups to their platform from 30+ countries and 50+ market sectors and seek £400K to be able to continue this rapid growth.
Market sector: Online Tutoring
This Company is a major provider of high-quality British education - online tutoring and e-learning - to children in China and South East Asia, where there is a huge demand for UK courses. At present, there is no other resource for parents in these countries to access a quality education service such as this.
Founded in 2004 as a 'face-to-face' tutoring business in London, they opened offices in Dubai in 2012 and Shanghai in 2018. Today, they have over 1500 vetted and trained tutors and a team of 75 in both London and Shanghai.
The Directors offer members exposure to this fast-growing demand for quality education and are seeking £500K, for which they will offer a 10% discount on the valuation.
Market sector: Health Food
Sales of Vegan and 'free-from" products are booming, particularly in the plant-based drinks and imitation meat sectors, but there is a real lack of consumer choice in other sectors of this market. In addition, this company believes that they will be able to significantly improve the taste of some of their competitor's products currently on sale. Their aim is to produce products that are so delicious, that you don't have to have an allergy or be vegan to want to eat them.
Launched last December, they have already secured a listing for their chocolate bars with a national food chain and have two further snack products that have successfully completed trials and are set to be listed in July.
The Directors' now seek £250K to introduce more new products and scale up the existing business rapidly.
---------------------------------------------------------------------------------------------------
 This online event is suitable for:
Angel Investors
Those considering becoming an Angel Investor
Support services involved in or interested in becoming involved with Angel investment
This online event is not suitable for:
New business networking
Finding new clients
Entrepreneurs considering a future pitch to investors*
*This is event is for Investors, it is only fair to presenting companies to ensure all attendees are genuine or potential investors.
Professionals who want to personally invest or, who have a portfolio of clients to whom Angel investing may be of interest are very welcome to attend this online event. If you have a specific requirement to attend or if you are unsure whether this event is right for you, please email contact@dorsetbusinessangels.co.uk and we will be pleased to assist.
Non-Member Investor Self-Certification is Required for the Virtual Event
Under the Financial Services and Markets Act 2000 (as amended 2005) investors must "self-certify" by meeting simple criteria as "High Net Worth" or "Sophisticated" Investors. There is a tick box facility within the booking process which enable you to confirm your status.
Members of Dorset Business Angels will have already submitted this information and need not do it again.
Visitors, who are neither members nor investors are welcome to attend the online event for information only purposes and must understand that they can only invest in a non-regulated investment on becoming a paid-up member of Dorset Business Angels.
Pitchers - We also wish to point out that companies or individuals seeking investment through the Dorset Business Angels must ensure that the information presented to potential investors is neither inaccurate nor misleading. They are, accordingly, similarly advised to seek guidance from someone authorised under the Act.
DISCLAIMER
Any information provided on the website or other communication is for information purposes only. The website and other communications and their content are not, and should not be deemed to be an offer of, or invitation to engage in any investment activity. The website and other communications should not be construed as advice, or a personal recommendation by Dorset Business Angels Network Limited (Dorset Business Angels/DBA). DBA is not authorised and regulated by the Financial Conduct Authority (FCA). The content of any DBA promotion is not authorised under the Financial Services and Markets Act 2000 (FSMA). Reliance on a DBA promotion for the purpose of engaging in any investment activity may expose an individual to a significant risk of losing all of the investment. UK residents wishing to participate in this promotion must fall into the category of sophisticated investor or high net worth individual as outlined by the Financial Conduct Authority (FCA).
 How can I contact the organiser with any questions?
If you have any issues booking your ticket. Please email our Events Manager: Debbie Frith debbie@thepassionatepa.co.uk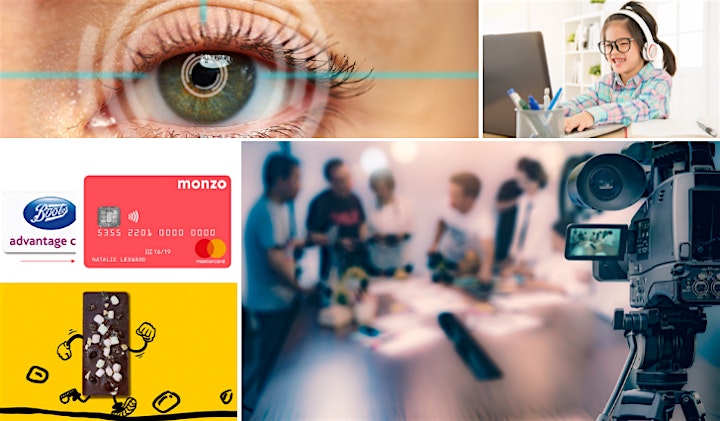 Organiser of Dorset Business Angels Online Pitch Event - Summer 2021