Dorset Business Angels Pitch Presentation Event - April 2019

Monday, 29 April 2019 from 17:30 to 21:30 (BST)
Event Details
Join us for networking from 5.30pm in the Causerie Suite, enjoy refreshments whilst meeting and catching up with fellow investors, DBA sponsors and the DBA team. The pitch presentations will start at 6.15pm with an introduction from our Chairman, Don McQueen.
Five carefully selected companies seeking investment, will make a 15 minute pitch each, after which there is time for Q&A. Then, expressions of interest from Angel Investors are registered for further action. Once the pitch presentations are finished, those staying for dinner, will enjoy a 2 course private meal with wine and a chance to start new conversations and continue those started earlier in the evening.
The pitches are confirmed as follows....

Pitch 1: Market Sector - Broadband Communications



There are still many potential customers in. 'hard to reach' areas across the UK without an acceptable broadband service. Cornwall is one such area.  Around 2 years ago, the founders of this Company - who between them have 120 years of combined experience in the Telco industry -  decided to address this problem using modern wireless technology, which is now equivalent to fibre in terms of performance, but without all the inconvenience and cost caused by digging, to the public and the provider.

Today, there is sufficient installed network capacity to serve 8-10K properties. Currently, 500 customers are waiting for an install and within 3 years the Company expects to have over 12000 subscribers in Cornwall alone. They now seek 400K to conclude a 1.75M fund-raise to meet this forecast. Break-even cash flow will be achieved once 4500 subscribers are installed on the network.

Pitch 2: Market Sector - Eating Out
This Company is returning to update members on its progress, having initially secured grant funding via DBA. Its web app, that introduces customers to cut-price meals at restaurants, has helped people to discover and make more than a quarter of a million purchases from handpicked eat-out establishments. Where Deliveroo delivers food to people, this Company delivers people to food.
 
Operating in 3 cities, it has generated over 250,000 transactions - with over 18,000 transactions per month (at an annualised platform turnover run-rate of £2 million). It now believes that it has a scalable/repeatable, city-by-city, roll-out model that's ready to go and is seeking £600K to begin a national roll-out.
Pitch 3: Market Sector - LED Lighting Systems

 
This local start-up Company is set to change to market in roller blinds. Using LED technology to backlight the standard roller blind, stunning results can be obtained, which the Company believes will revolutionise this sector of the market. It is seeking up to 300K of seed funding to launch the product.

Pitch 4: Market Sector - Cyber Security



Launched in early 2017 by former employees working in the security arm of a well-known Plc, the founders of this Company were well aware that current solutions to security awareness were simply not working. Instead they applied the theory and evidence of how people really learn and behave, (including "Nudge theory"), in an innovative subscription model software product. The first version was released last July and has already been installed in an academic institution and a large engineering firm. Trials are underway with Government offices and other Plc's. They are now seeking £500K to scale up product development.

Pitch 5: Market Sector - Catering Equipment




With its patented grill technology, this Company has a CAGR in sales of over 40% in the last 3 years and current successes with two national account customers underpin the trends in growth for the current year. In addition, strong levels of interest were generated from a successful visit to the USA. The Company now seeks £250K to consolidate its UK market position and expand its export activities, particularly in the USA.
Sponsor Presentation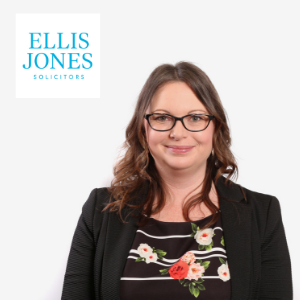 Abi Sinden Business Services Solicitor at Ellis Jones, our sponsor partners, will open the event with a short presentation including a visual summary of intellectual property protections and how they add value and growth to your investment. Abi will remind investors of the different intellectual property rights that may exist in a business, how to make sure it is protected and how they could exploit it for maximum return on investment.

---
The Menu

Mains
Pork tenderloin served on a colcannon potato mash with an English cider jus


Pan roasted chicken supreme, garden pea and pancetta finished with tarragon sauce


Butternut squash, fresh sage risotto with olive oil and parmesan shavings (V)

To Finish
Warm sticky toffee pudding finished with salted caramel sauce and vanilla ice cream


Baked set lemon tart served with Cornish clotted cream and berries


Warmed chocolate brownie served with vanilla ice cream
Tea & Coffee
---
Non Member Investor Self-Certification is Required for the Event
Under the Financial Services and Markets Act 2000 (as amended 2005) investors must "self-certify" by meeting simple criteria as "High Net Worth" or "Sophisticated" Investors.
Therefore, any investor should read and sign the documentation via our About page on our website, either a High Net Worth Investor Certificate or a Sophisticated Investor Certificate, as is appropriate.
Members of Dorset Business Angels will have already submitted this information and need not do it again.
Visitors, who are neither members or investors are welcome to attend for information only purposes and must understand that they can only invest in a non regulated investment on becoming a paid up member of Dorset Business Angels.

Pitchers - We also wish to point out that companies or individuals seeking investment through the Dorset Business Angels must ensure that the information presented to potential investors is neither inaccurate or misleading. They are, accordingly, similarly advised to seek guidance from someone authorised under the Act.
---
How can I contact the organiser with any questions?
If you have any issues booking your ticket. Email our Events Manager: Debbie Frith debbie@thepassionatepa.co.uk
When & Where

The Hallmark Hotel Bournemouth Carlton
Grove Road
Eastcliff
BH1 3DN Bournemouth
United Kingdom


Monday, 29 April 2019 from 17:30 to 21:30 (BST)
Add to my calendar
Organiser
The Dorset Business Angels network operates in and around Dorset, bringing entrepreneurs, investors and business catalysts together to accelerate the growth of start-up businesses.