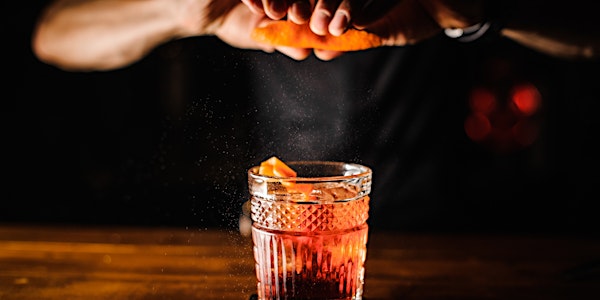 Dosbarth Meistr Coctêls gyda Blasus | Cocktails Masterclass with Blasus
Gŵyl Fwyd Ddigidol Amgueddfa Cymru 2021 | Amgueddfa Cymru Digital Food Festival 2021
About this event
Yr Awr Fawr! Ymunwch â sylfaenydd a golygydd Cylchgrawn Blasus, Rob Jones, ar daith o gwmpas Cymru drwy gyfrwng 3 coctêl blasus. Bydd yn dangos i chi sut i greu tri clasur o goctêl blasus gan ddefnyddio cynnyrch Cymreig, tra'n dod i nabod y bobl tu ôl i'r cynnyrch.
Gwesteion: Tra'n gweini'r coctels, bydd Rob yn sgwrsio gyda chynrychiolwyr o Penderyn, Welsh Sisters Gin a Treganna Gin i glywed mwy am eu cynnyrch a'r broses ddistyllu.
Cylchgrawn a chymuned ddwyieithog annibynnol ar-lein yw Blasus sy'n amlygu straeon, pobl a chreadigrwydd sîn fwyd Cymru, a thu hwnt.
Bydd pris eich tocyn yn rhoi mynediad i'r dosbarth creu coctêls, i gwrdd â rhai o'r cynhyrchwyr a chyfnewid nodiadau blasu. Caiff rhestr cynhwysion ac offer llawn ei rannu gyda deiliaid tocynnau wythnos cyn y digwyddiad er mwyn i chi allu paratoi a chreu eich coctêl eich hun gartref.
Addas i: 18+
Yfwch yn gyfrifol
Noder: Nid yw pris y tocyn yn cynnwys y deunyddiau/offer. Caiff rhestr gynhwysion ei rhannu gyda'r mynychwyr cyn y digwyddiad. Rhaid prynu pob tocyn ar gyfer y digwyddiad hwn ymlaen llaw. Nifer cyfyngedig o docynnau sydd ar gael.
--------------------------
Happy Hour time! Join Blasus Magazine's Founder and Editor Rob Jones on a journey around Wales through 3 delicious cocktails. He'll show you how to make 3 classic and irresistible cocktails using Welsh produce, whilst getting to know the people behind the produce.
Guests: Whilst serving the cocktails, Rob will be chatting to representatives from Penderyn, Welsh Sisters Gin and Treganna Gin to hear more about their produce and the distillation process.
Blasus is a bilingual independent online magazine and community exploring the stories, people and creativity behind the Welsh food scene, and beyond.
Your ticket price gives you access to the live cocktail masterclass, to meet some of the producers and swap tasting notes. A full ingredients and equipment list will be shared with ticketholders a week before the event so you can prepare and follow the live cocktail masterclass at home.
Suitability: 18+
Please drink responsibly
Please note: Ticket price excludes materials/equipment required.  An ingredients list will be provided to all participants prior to the event. All tickets for this event must be purchased in advance. Limited number of tickets available.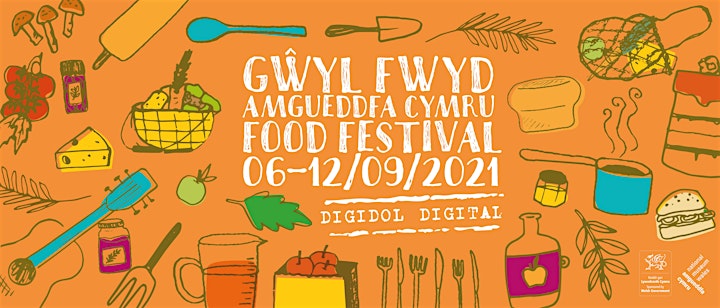 Mae'r digwyddiad hwn yn rhan o Ŵyl Fwyd Ddigidol Amgueddfa Cymru 2021.
Mwynhewch wythnos gyfan o weithdai, sgyrsiau, cerddoriaeth a sesiynau blasu – a'r cyfan o gysur eich cartref. Ymunwch â ni rhwng 6 a 12 Medi ar gyfer dathliad digidol blasus o ogoniant bwyd. Am ragor o wybodaeth ewch i'n gwefan.
--------------------------------
This event is part of the Amgueddfa Cymru Digital Food Festival 2021.
Enjoy a whole week of workshops, talks, music, and taster sessions – all from the comfort of your own home. Join us between 6 and 12 of September for a delicious digital celebration of all things food. For more information, visit our website.  
Organiser of Dosbarth Meistr Coctêls gyda Blasus | Cocktails Masterclass with Blasus