Description
We are STEM Ambassadors and we #DoSTEM in Gloucestershire
This event is a celebrationette of what STEM Ambassadors are achieving in Gloucestershire in order to help young people in the area see their future in STEM.
At this event you will be able to:
Meet with STEM Ambassadors who are inspiring young people in STEM
Hear from those who have made use of STEM Ambassadors to help improve the life chances of young people
Find out how employers can #DoSTEM to build essential skills and confidence in their current and future workforce
But best of all - active STEM Ambassadors who come along will be able to receive their new STEM Ambassador badge, in person!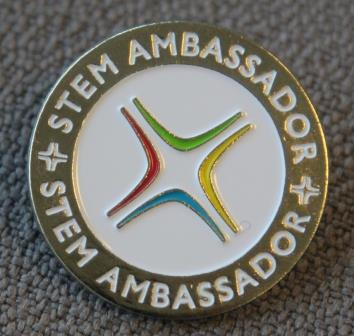 Please register for this event so that we can make sure we have enough cups, biscuits and badges to go around.
(If you can't come but you are and Ambassador and would like you badge posted to you, please register with the "Oh no, I can't come!" option and leave your details for us to follow up.)