Description
On the 23rd November 2017, Curiosity Connections are holding their first Bristol conference at Aerospace Bristol - the new home of the last Concorde ever to fly.
The final session of the Curiosity Connections Conference will see primary teachers and STEM Ambassadors who were unable to join us for the whole day to take part in what people always say is the best bit of any conference - the networking!
This is #DoSTEM with Curiosity Connections - connecting people who share a passion to deliver inspirational primary STEM education opportunities to children across the Bristol region.
It is free to attend the #DoSTEM networking session. The session will run from 4:45pm to 6pm.
Plus, active STEM Ambassadors who come along will be able to receive their new STEM Ambassador badge, in person!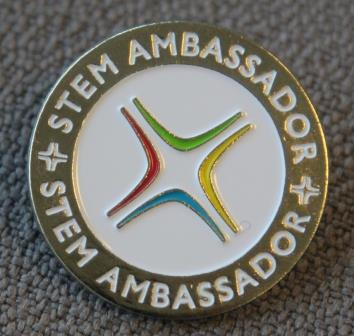 If you are planning on coming to the #DoSTEM networking session, please register on this page so that we can make sure we have enough extra tea, cake and badges to go around.
Teachers and STEM Ambassadors are also invited to the main conference - visit here for details of the conference and how to book (£). N.B. If you are already attending the main Curiosity Connections conference there is no need to register seperately for this event.
We look forward to seeing you there!