| | |
| --- | --- |
| Double Bill: Little England, Papadopoulos & Sons | |
Event Details
The internationally acclaimed period drama Little England, by celebrated filmmaker Pantelis Voulgaris, and the independently distributed, feel-good comedy Papadopoulos&Sons, by first time filmmaker Marcus Marcou are presented at the Hellenic Centre in collaboration with film curator, Eirini Nikopoulou. The film screenings are part of the Hellenic Centre's 20th anniversary celebrations.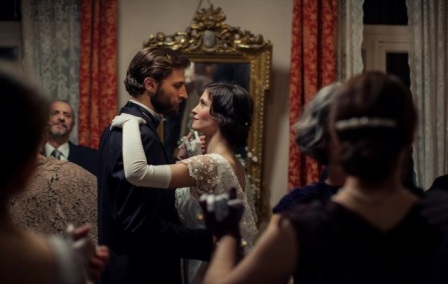 Little England (Mikra Agglia) 
Director: Pantelis Voulgaris. DoP: Simos Sarketzis. Production Designer: Antonis Daglidis. Cast: Pinelopi Tsilika, Sofia Kokali, Andreas Konstantinou, Aneza Papadopoulou, Maximos Moumouris, Vassilis Vassilakis, Christos Kalavrouzos. Runtime: 160 min.  Year: 2013.
Set on the picturesque island of Andros in the 1930-'40s, this award winning drama by celebrated filmmaker Pantelis Voulgaris, narrates the tragic story of two sisters who fall in love with the same man, against the backdrop of the hardships and rough life associated with sailors, their long journeys and the families who adjust their lives in the absence of the male figure. The film is based on Ioana Karystiani's best-selling book "The Jasmin Isle".    
Watch trailer here |Screenings: Saturday 15 November at 14.00 | Sunday 16 November at 17.00.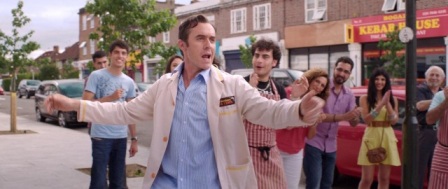 Papadopoulos and Sons
Writer/Director: Marcus Markou. Producer: Sara Butler. DoP: James Friend. Production Designer: Julian Fullalove. Cast: Stephen Dillane, George Corraface, George Savvides, Georgia Groome, Cosima Shaw, Frank Dillane, Selina Cadell. Runtime: 109 min. Year: 2012
This independent directorial debut by Marcus Markou, which is set in London, is a feel-good comedy about family bonds, financial downsizing and the rivalry between a newly opened Fish and Chip shop and an established Kebab shop. When wealthy businessman Harry Papadopoulos loses everything he is forced to renew his relationship with his estranged brother and work with him to re-open the shop they jointly own, against all the odds. The film won the Audience Award in the 2012 Thessaloniki International Film Festival.
Watch trailer here.
Screenings: Saturday 15 November at 17.00, followed by Q&A with Marcus Markou and actor George Savvides| Sunday 16 November at 14.00. 
When & Where

The Hellenic Centre
16-18 Paddington Street
W1U 5AS London
United Kingdom


Organiser
The Centre's mission is to provide a base of Hellenic culture in London, to bring together Greeks and Greeek Cypriots in the Diaspora, and to nurture the unique relationship between Britain and the Hellenic world. The Centre is a non-profit, non-govermental organisation but has established close working relationships with the church and with the governments of Greece and Cyprus and their missions in the UK.
Eirini Nikopoulou is a film critic, independent curator collaborating with International Film Festivals and Cultural Institutions and a Producer for Marketing & Distribution for independent feature films. She has also been voluntering for NISI MASA, a European Union NGO promoting film culture among young audiences.