Double Goal Coaching & Positive Parent Workshops (Joint Workshop)
Description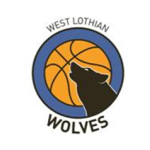 West Lothian Wolves, in partnership with Basketball Scotland, would like to offer an excellent joint workshop covering multiple topics surrounding Positive Coaching Scotland.
The workshop will be open to all Parents, Coaches, Team Managers and Officials at the club and will cover the following topics.
Double Goal Coach Workshop
Honour our Sport
Re-Defining Winner
Fill the emotional tank
Leadership
Handling Adversity
Teamwork
Persistence
Compassion
Positive Parents Workshop
Giving Unconditional Support
Dealing positively with mistakes
Developing Self Confidence
Different ways to say 'Well Done'
What can you do as a Parent?
These workshops are an extremely important part of our Wolves 'Culture and Values' and will be a benefit to all who attend.
The 2 workshops are free to attend and will be run together across 3 hours on Wednesday 7th December 2016 from 6pm-9pm at James Young High School, Livingston.
To book, click 'Get Tickets' above.