Description
On 31st May join Jane Menczer and Miranda Doyle at Heffers as they each celebrate the launch of their new novels: An Unlikely Agent and A Book of Untruths.

'An Unlikely Agent': London, 1905. Margaret Trant lives with her ailing, irascible mother in a dreary boarding house in St John's Wood. The pair have fallen on hard times, with only Margaret's meagre salary from a ramshackle import-export company keeping them afloat. When a stranger on the tram hands her a newspaper open at the recruitment page, Margaret spots an advertisement that promises to 'open new horizons beyond your wildest dreams!' When she begins work at 'Bureau 8' she has no inkling that the dreary office above a shopselling hearing trumpets is in fact the headquarters of a highly secret branch of the intelligence service...Margaret's journey of self-discovery forms the heart of this remarkable novel, as she discovers in herself resourcefulness, courage, independence and the first stirrings of love.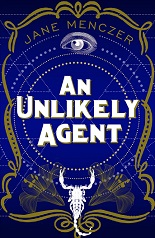 'A Book of Untruths' is a book about love, family and marriage. It is about the fallibility of human beings and the terrible things we do to one another. It is about the ways we get at—or avoid—the truth. And it is about storytelling itself: how we build a sense of ourselves and our place in the world. It is a surprising, shocking and invigorating book that edges towards the truth through an engagement with falsehood. It brings questions to its readers; not answers. Miranda Doyle is also the author of 'Autopsy', which was selected by Irvine Welsh for inclusion in The Scottish Book Trust's 'Days Like This Anthology'.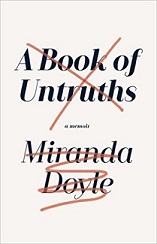 The launch is free to attend but booking is essential: please reserve your place by registering through this page. Please note that this is a standing event and a limited number of chairs will be available.