Join us for pizza & an insight into what it takes to build a business in Worcestershire as we hear from Sangers founders Niall, Ethan & John
About this event
Event Name – "Doughing Business in Worcestershire"
Event description – Join us for an insight into what it takes to build a business in Worcestershire as we hear from Sangers founders, Worcester Warriors Players Niall Annett & Ethan Waller and 48x48x48 marathon legend John Clark. Also a great opportunity to network whilst enjoying some delicious Detroit style pizzas.
Date – Wed 13th October
Time – 5:30pm -7:30pm
Tickets - Free for Worcs Advance members Ticket price for non members - £10.00
Event Sponsor – Union Lifestyle Financial Planning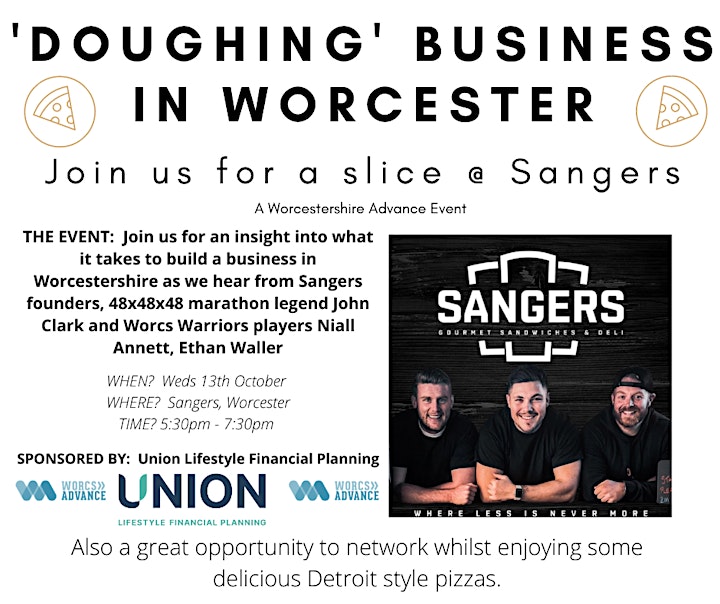 Organiser of 'Doughing' Business In Worcester - Join us for a Slice @ Sangers
We are a dynamic group of trusted individuals focused on organically attracting and retaining talent within Worcestershire. Through our membership and community involvement we will work collectively to forge future alliances for and within Worcestershire. Our activities will incentivise developing businesses, professionals and individuals to stay, grow and invest in our County.