Description
On Worldwide 'Micro, Small and Medium-sized Enterprises Day', join Work for Good to celebrate the rise of businesses doing well by doing good and hear about our mission to change the face of business giving.
We also hear from brands who have grown their businesses by giving back, being responsible and having purpose at their core.
Learn how every business, big or small, can enhance their long-term value by focusing on positive social impact.


Keynote Speaker: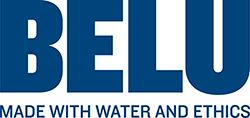 Guest panel:
Hear our panel discuss how social purpose is changing the face of the business landscape and how charities are benefitting from a new wave of altruism:
Rob Wilson, Chief Toaster - Toast Ale
Ryan Kohn, Co-Founder - Propercorn
Laura Hannan, Co-Founder - Pitch 121
Helen Mabberley, Fundraising Director - Malaria No More