Join us to celebrate the launch of DOWN BY THE WATER 7pm BST
About this event
Seven friends gather at a castle in the Scottish Borders for one last weekend before Georgie's wedding. Near the castle, through a path in the woods, is a loch. After a few drinks, they head down to the water to take photos. The loch is wild, lonely, and stunningly beautiful, so they set their camera to self-timer and take some group shots.
Later, looking back at the pictures, they see something impossible. They see that behind them a small, drenched boy had emerged from the water.
But none of them saw him, and nobody knows where he went. They're miles from the nearest town. How did he get there? Where did he go? As the weekend unravels and terrible secrets come to light, it soon becomes clear that their perfect weekend is turning into a perfect nightmare. They're desperate to leave – but someone won't let them.
Elle will be interviewed by Caraigh McGregor, and audience members will have the opportunity to ask questions at the end, using the Chat function.
The Mainstreet Trading Company is our guest bookseller and you can buy a copy of DOWN BY THE WATER directly for their website: https://www.mainstreetbooks.co.uk/online-shop
FYI this novel contains themes that some readers may find distressing. The event may not be suitable for younger children and we would ask parents to exercise their judgement in allowing their children to participate.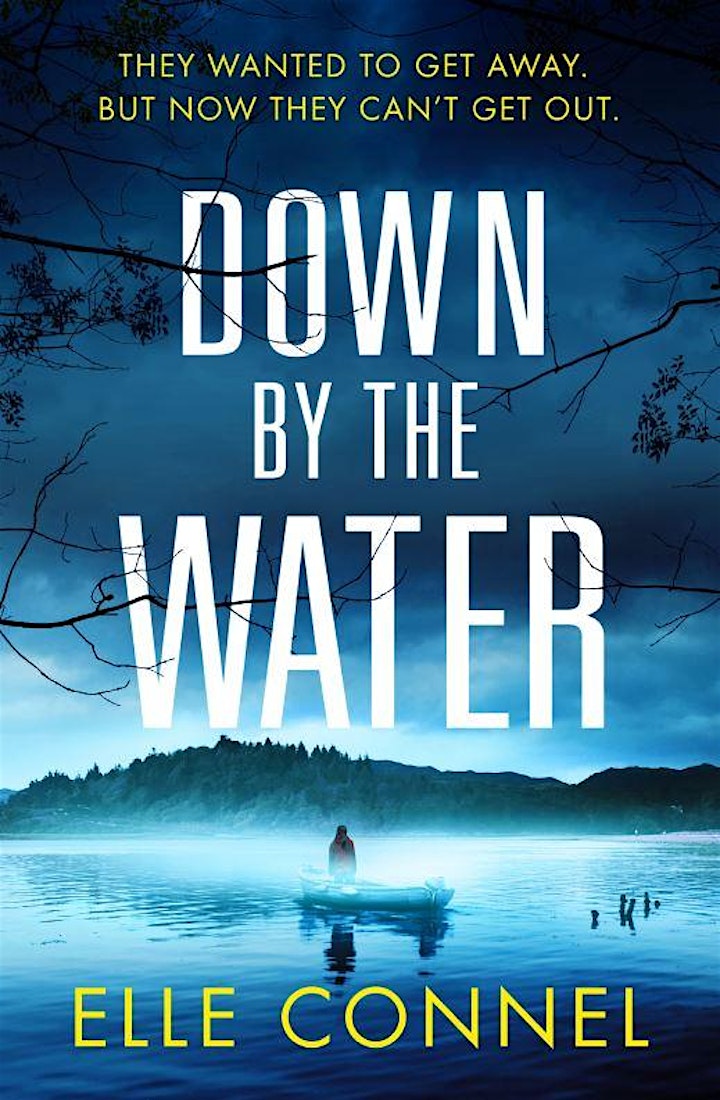 Elle Connel is the pseudonym of Lucy Ribchester, whose previous novels, The Hourglass Factory and The Amber Shadows, were historical thrillers. She has a first-class degree in English from the University of St Andrews and a Masters in Shakespeare Studies from Kings College London. Her previous work has won her a Scottish Book Trust New Writers Award, a Robert Louis Stevenson Fellowship, and short-listings for the COSTA Short Story Award and Manchester Fiction Prize. She lives in Edinburgh with her partner and two sons. DOWN BY THE WATER is her first book as Elle Connel.