Down Syndrome - The Unexpected Journey Presented by Wendy O'Carroll
Description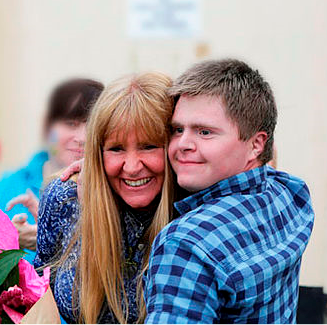 As well as raising her own son, Oliver, who has Down Syndrome, Wendy has enjoyed supporting some wonderful families, children and young people during her 20 year career, founding and leading a charity in the Voluntary Sector.
Enthusiasm, commitment, support and a positive attitude can literally change lives. There aren't many stories which illustrate this better than Wendy and Oliver's.
The 'unexpected' journey Wendy found herself upon, which changed her life, and in turn the lives of so many people around her, is a tale and lesson for us all.
Wendy's motivational speaking blasts outdated stereotypes out of the water, and enables you to witness just what hope and a positive focus can achieve.
As seen on the BBC 'One Show'
---
This evening presentation is suitable for parents, carers and practitioners.
£15pp including tea and coffee
Parents and carer can book tickets online via Eventbrite. If you are a practitioner and your setting has agreed for you to attend, please complete a booking form from our website www.chmteachingschool.org and send it to Amy Gable at chma@milestone-academy.org.uk who will liase with your school/setting - thank you