Free 30-min bike maintenance slots available in Barton and Rose Hill across 2 dates.
About this event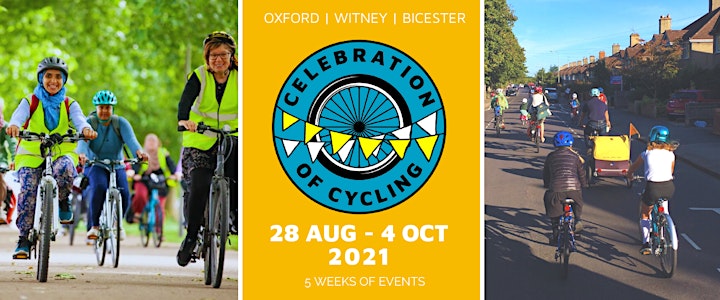 Use this page to book your attendance at one of our upcoming Dr.Bike sessions.
These sessions are funded by Cycling UK's Big Bike Revival and delivered by Oxford's cycle campaign – Cyclox – as part of the Celebration of Cycling - 5 weeks of events from 28th August-4th October 2021 - inspiring more people to cycle for fun, health, and everyday journeys.
This is an opportunity to receive FREE bike maintenance from our qualified mechanics.
The sessions will take place between 10:00-16:00 on the following dates and locations:
Sat 25th September, Barton Neighbourhood Centre
Sat 2nd October, Rose Hill Community Centre
You can book one slot per bike. On booking, you will be asked to identify which parts of your bike, to the best of your knowledge, requires some work.
If you have any questions, or require assistance, please email Cyclox Honorary Secretary, Kathryn McNicoll: kathryn@kmcnicoll.co.uk.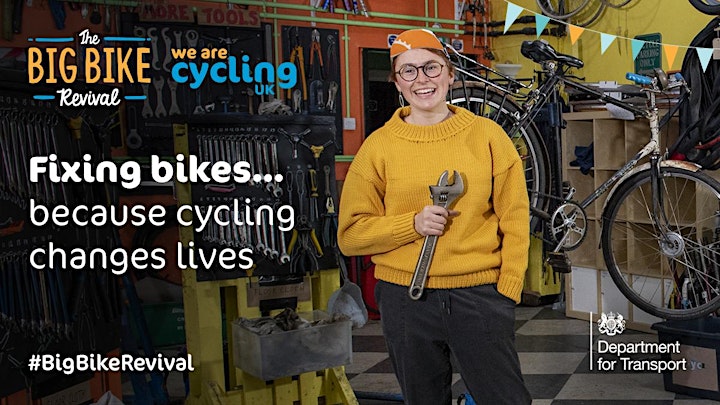 Organiser of Dr. Bike - Free Bike Maintenance Sessions - Celebration of Cycling 2021
Cyclox is the voice of cycling in Oxford (Charitable Incorporated Organisation number: 1190137). We are a membership organisation campaigning to put cycling at the heart of Oxford's future.
Our mission is to get more people cycling, more often, and more safely.
We collaborate with key decision makers to put cycling on the public agenda; partner with active travel and low-carbon groups; and engage with the local community to inform, encourage, and support change.
We are a member of Oxfordshire's Coalition for Healthy Streets and Active Travel.
If you would like to support our work and our future, become a Cyclox member, or make a donation.
Facebook: @cycloxfanpage
Twitter: @cyclox
Email: contact@cyclox.org