Description

Choice Point - The Workshop
Sunday 24th June
10am-4pm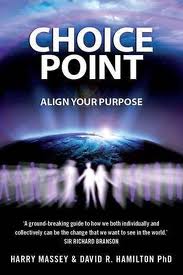 In this one-day workshop with Dr David Hamilton, based on the movie – Choice Point – you will learn some practical tools for transforming yourself, and learn how changing yourself can impact those around you and even the world at large.
Participants will work on being more open to change, understand how reality has a flow, and explore the ways in which their own personal environment is a mirror of their hearts and minds.
You will also have the opportunity to set some goals and learn some simple tools for achieving them.
Tickets
Early Bird Tickets £55.00 (until 31st May 2012)
Full Price Tickets £75.00